Introducing 'Meta' Facebook's latest move into the metaverse
Back in September we talked about the latest buzzword 'The Metaverse'. We talked about what it was, how people in the Crypto and NFT worlds are building it and how gamers might already be living in it (Here). Two months on the Metaverse has continued to be in the news this time with global powerhouse Facebook. 
After weeks of speculation, Facebook CEO Mark Zuckerberg announced at the company's annual connect conference, that Facebook will be rebranding to Meta. The company which includes; Facebook, WhatsApp and Instagram within its portfolio, has products that are used by more than 3 billion people globally but what does this mean for the future of the Metaverse? 
As part of the announcement Mark Zuckerberg commented "Right now, our brand is so tightly linked to one product that it can't possibly represent everything that we're doing today, let alone in the future. Over time, I hope that we are seen as a metaverse company, and I want to anchor our work and identity on what we're building towards."
A key takeaway from the conference was Facebook, WhatsApp and Instagram will all be keeping their names moving forward, however the umbrella company that produces and maintains them will now be known as Meta. This is similar to Google's 2015 corporate restructure into, parent company, Alphabet. 
What is a metaverse? 
The truth is we don't exactly know what the metaverse is yet. This is exactly like when the terminology "social media" was first introduced. But what we do know is that businesses are trying to define it and make an educated guess. Many are now viewing the metaverse as a future version of the internet with a lot of the blue chip companies focusing their efforts on this latest phenomena and the opportunity to make billions from it.
Just in case you missed our previous blog, here's a refresh on the term metaverse. It was originally coined by author Neal Stephenson in his 1992 novel "Snow Crash". It was then reimagined as an oasis in the Cline novel 'Ready Player One' which refers to the metaverse as a fully realised virtual world that exists beyond the confines of which we live in. It's where social norms and value systems can be written anew and freed from the cultural and economic constraints. 
So, what is the metaverse referred to in today's world? It is an array of virtual experiences, environments and assets that has gained significant momentum as society has shifted it's online consumption patterns over the last two decades. This is also alongside the technology advancements and rising shift in moving to an online-first approach. 
Meanwhile Matthew Ball, former Head of Strategy for Amazon Studios, considers that the metaverse is "a sort of successor state to the mobile internet" and deciphers eight enablers.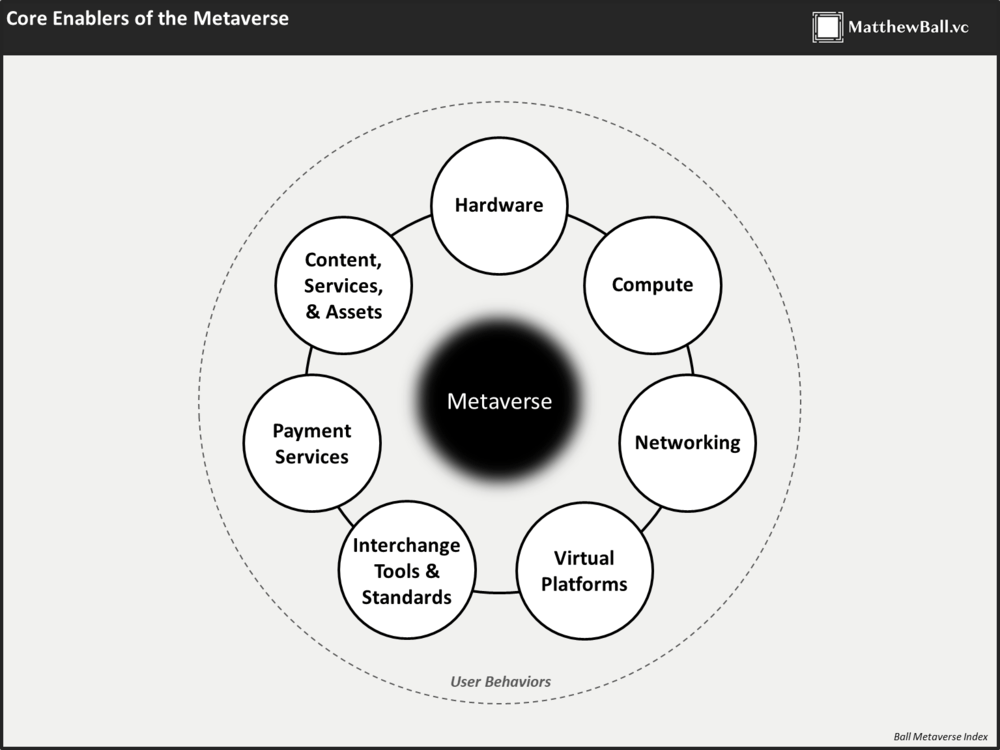 From this technological, behavioural and economic fusion, there becomes a new playground which puts the metaverse at the centre of it. 
Are we living in the metaverse already through video games? 
Undoubtedly gaming plays a massive role in society's pop-culture and consumption, with renowned video games such as Fortnite, Roblox, Animal Crossing: New Horizons all staking their claim to having metaverse tendencies, allowing their player base to build and interact with each other in their own worlds.  
During its initial development, Epic Games' title Fortnite did not intend to create a metaverse. However, what started as a tower defense-style game back in 2017, quickly shifted just a year later into the global phenomenon it is today. 
As millions of gamers globally flocked to play Fortnite Battle Royale, Epic Games rushed to add social features, like voice chatting and dance parties. 
However, with brands now seeing the power of gaming and the role it will undoubtedly play within the metaverse, platforms such as Facebook and Netflix are starting to scale their activity within the community. 
Facebook gaming surpassed YouTube Gaming Live in watchtime in Q3.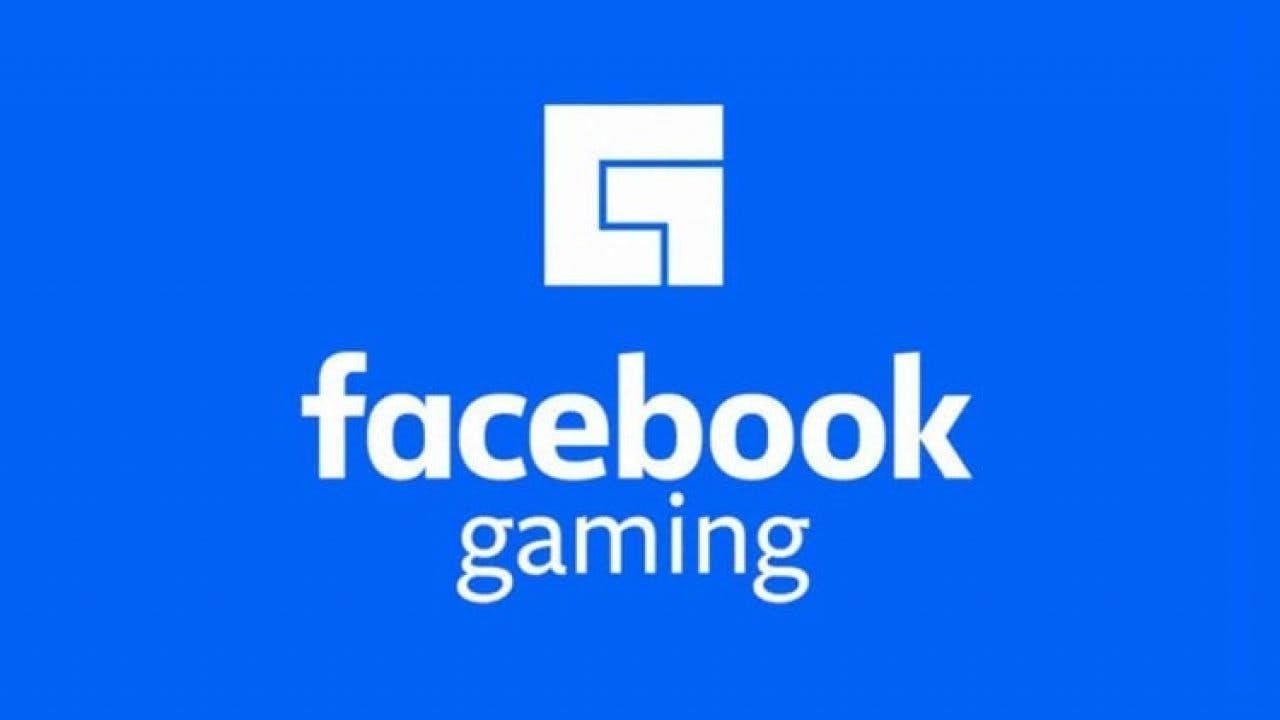 The announcement that Facebook would be rebranding to Meta, coincided with a report from streaming analytics tool Streamlab that reported Facebook Gaming have surpassed YouTube Gaming in average watchtime viewership for the first time ever in Q3 2021, staking their claim as the go to gaming platform for creators. While this is an impressive achievement it is not surprising given Facebook 'Meta' emphasis on the future of the metaverse and the clear role gaming plays in it.  
The data shows live streaming platform Twitch, who are the current market leaders, had around 5.79 billion hours in watchtime viewerships within Q3 down from Q2. While Facebook Gaming overtook YouTube gaming for the first time after amassing over 1.29 billions hours in viewership, compared to YouTube Gaming who recorded 1.13 billion hours in viewership.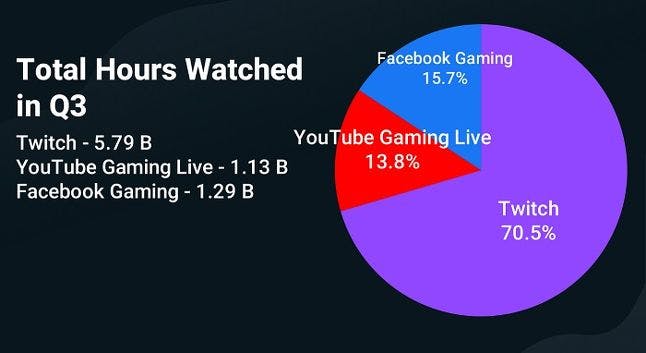 As we delve deeper into the numbers, after the course of the year Twitch have seen an increase in viewership across the platform by 22% during Q3. However, the biggest increase has come from Facebook Gaming who have seen an incredible growth across their platform with a reported 59% growth in average watchtime viewership during the same period. However, YouTube Gaming has seen a decrease down to 32.5%. 
We spoke with Michael Todner, influencer manager at Kairos Media for his thoughts;
"The overtaking of YouTube by Facebook Gaming may come as a surprise to some but the signs have been there. Facebook Gaming's commitment to not only the audiences but also to creators on the platform is unprecedented. 
Over the past months they have doubled down on the viewing experience, introducing new features and systems. In addition to this, incentivising creators to make the jump and call FB.GG their home through means such as an increased split towards creators on subscriptions and reducing fees on mobile subscriptions.
As we move into the new year, I'm excited to see where Facebook's new projects lead to, especially given the synergy between gaming and the metaverse."
Brands are taking notice. 
Similar to how 'cyberspace' was coined during the early days of the internet, we are seeing a common trend of the 'metaverse' being attached to everything, especially now that companies are seeing dollar signs in the next big shift. The potential to capitalise on the knowledge gap that exists between where we are now, and where we 'theoretically' will be in the years to come.
Ultimately, nobody wants to miss the metaverse boat, and brands are no exception. But with all this talk of a new digital world, the actual details of how the metaverse will take shape are not clear, but what is interesting is other brands' reactions to the news of Facebook's Meta rebrand.
Sports apparel and global powerhouse Nike, have begun trademarking brands and products in preparation for Facebook's metaverse. This includes headwear, eyewear, the Nike and Jordan brand's IP, in reaction to everyone else beginning to make strides within the space. Many leading industry experts are suggesting the metaverse will become the new commercial landscape through digital items, skins, decorations and more. 
While I think it's a smart forward-thinking decision made by brands in the long run and something we will start seeing more brands begin to do in order to protect their IP and ultimately ties in with NFT's, I question how long it will be until we see a range of Nike product NFT's that users could wear in the metaverse or the new way consumers engage with ecommerce in general through NFTs. Overall, It does feel like a reactive move now that Facebook has officially unveiled its new Meta rebrand and philosophy for the brand moving forward.
Key Takeaway
It certainly feels like we are entering the next evolution of digital/social consumption through the metaverse. Facebook (or should I say 'Meta' after their rebrand), are positioning themselves as one of the early adopters within the space after launching two of its metaverse projects in beta last year. These included Horizon World, which allows users to invite friends over into their digital world, and Horizon Workrooms, which does the same thing in a professional setting. 
We've already seen Facebook 'Meta' scale their Facebook Gaming programme to huge success throughout this year and I'm sure it won't be long before they explore other avenues of the metaverse including NFTs and Crypto to help facilitate media that can be represented digitally.  
Image Source