The Kairos Lowdown: Gaming and esports 04/10/2021 - 10/10/2021
Yes, we're back again for your weekly dose of gaming and esports updates. Read on to find out more of the biggest news stories in the gaming and esports industry, covering recent announcements from partnerships and finance to mergers and acquisitions. 
Top stories: 
Twitch's creator data leak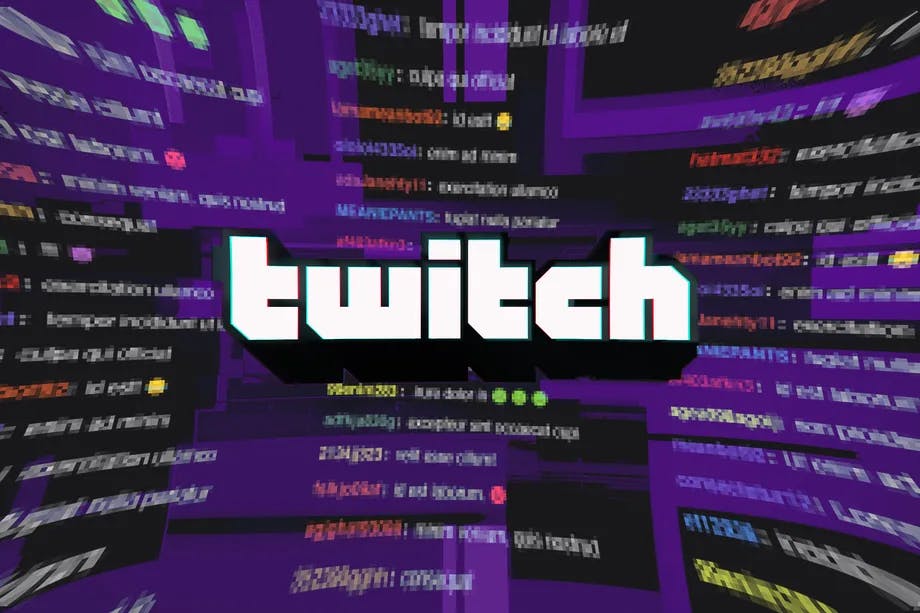 Once again Twitch is back in the Kairos Lowdown news for a third week running. Last week Twitch suffered a massive data leak, with more than 100GB of data leaking online, reportedly leaking from 600 interal Twitch GitHub repositories. 
The Amazon owned live streaming platform confirmed the leak on their company blog stating the data was exposed through  "an error in a Twitch server configuration change that was subsequently accessed by a malicious third party hack". 
Following the recent news, Twitch have begun an investigation into the data leak and thus far confirmed the leak doesn't appear to contain users login credentials and full credit card numbers. However it did include Twitch's source codes including details of an unreleased Steam gaming competitor called Vapor. as well as disclose Twitch's mobile, desktop and video game console twitch clients and various proprietary SDKs and internal AWS services. 
The most damaging leak appears to come from creator payouts over the past 26 months, with the leaks including money from subscriptions, bit donations and advertisement revenues. However, it does not include any personal sponsorships or direct donations a streamer might have had over the 26 month period. 
While the subject of creator's earned revenue is taboo this information isn't necessarily unobtainable with websites like Twitch Tracker highlighting the number of subscribers the platforms top streams have. Because of this many viewers have a general idea of how much streamers make. However, the biggest takeaway from the leak is individuals who are privy to how much streams potentially get in ad revenue and bit donations are now  able to calculate how much money creators make per subscription. 
Twitch's default payout to creators on the platform for a subscription is 50% of $5, although top partnered creators often negotiate a larger percentage than this when signing exclusive deals with the platform. However by using this information from this leak we could now see creators on the platform negotiate larger portions of the subscription revenue. The idea is that if there are people with however many subscribers making more money, they are likely to have a higher payout per subscriber which potentially could lead to complications for Twitch as content creators could potentially begin to negotiate higher payouts or risk signing exclusive deals with direct competitors. 
100 Thieves x Lil Nas X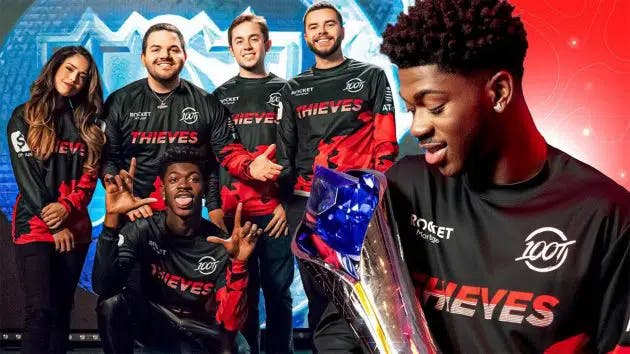 Last week we covered FaZe Clan's recent talent signing with DJ and producer Kaysan. This week in the build up to the League of Legends World Championship group stages, North American esports organisation 100 Thieves have collaborated on a music video with two-time grammy award winner and recording artist Lil Nas X. 
As part of the collaboration Lil Nas X performed two songs in the music video which featured 100 Thieve's prominent members including; Rachell 'Valkyrae' Hofstetter, Jack 'CouRage' Dunlop, as well as 100 Thieves founder Matthew 'Nadeshot' Haag and finally the 100 Thieves League of Legends squad.
With 100 Thieves entering the League of Legends World Championships as the current LCS title holders, having previously won the 2021 Summer Split final against Team Liquid earlier this year, it is no surprise we are seeing a lot of activations in this week's build up.
Overall I'm a massive fan of this collaboration, with 100 Thieves partnering with one of the biggest artists in the world and highlighting the esports organisations first LCS win earlier this year. It is sure to bring a lot of attention, not only online in the gaming and esports scene, but also within popular culture. 
It is a collaboration that continues to demonstrate the synergy between consumers' passion points, whether it is the love of music or video games, 100 Thieves are innovating the LoL scene and diversifying it's brand, by creating new opportunities for fans to consume their content and pop culture in general. It highlights the key message of 100 Thieves LoL team while highlighting familiar faces with popular org members and musicians, which targets multiple passion points and serves multiple touch points.  
Naz Aletaha promoted to Riot Games's Global Head of League of Legends esports division.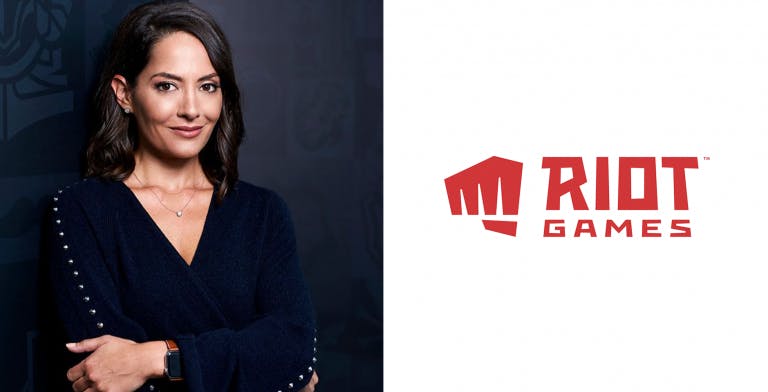 Gaming publisher Riot Games have announced the promotion of Naz Aletaha to the role of Global Head of League of Legends Esports, with Naz transitioning into the role with the responsibility for creating and executing League of Legends esports vision, strategy and roadmap moving forward. This includes overseeing the title's 12 regional leagues and three international events. In a welcomed sight this makes Naz Aletaha the most senior executive role within League of Legends Esports.  
As part of the announcement Riot Games confirmed Naz will continue her previous duties as Head of Global Esports partnerships and Business Development until a replacement is found. 
Overall Naz has been an integral part of Riot Games commercial success and portfolio growth over the last 8 years. So  This promotion is certainly deserved and a positive move for Riot Games. This follows a string of high profile promotions in recent weeks, following the announcement of Laura Miele being promoted to Chief Operations Officer at Electronic Arts and is certainly a positive move for women in gaming and esports being placed at C-suite executive roles. 
While there might not be any immediate changes with Naz Aletaha transitioning into her new role, it will be one to keep an eye out in the coming months to see whether there will be any significant changes to League of Legends' expansive esports ecosystem.  
Partnerships Lowdown 
Axcel agrees to sell SteelSeries to GN Store Nord for DKK 8bn
Danish private equity firm Axcel, the owners of gaming hardware brand SteelSeries, have announced an agreement to sell the brand to GN Store Nord, a manufacturer of hearing aids and headsets. 
As part of the announcement, GN Store Nord have agreed a fee of 8bn Danish Krone (£915.18m) to acquire SteelSeries, with the acquisition expected to be complete at the beginning of 2022. However it is important to note as of this writing, the transaction is still subject to approval.
According to the press release, SteelSeries recorded revenue was in excess of 2bn Danish Krone (£228.79m) in 2020 with the company reportedly increasing its revenue by  56% in the first half of 2021. As part of the acquisition SteelSeries has confirmed that it will continue to operate as an independent brand following the purchase. 
Whilst this marks a significant investment for GN Store Nord with the huge price tag, given SteelSeries growth over the last 18 months and the development of the gaming and esports industry as a whole, it could be argued the deal warrants the reported valuation given SteelSeries popularity and exposure as a leading gaming peripheral brand within the space. In addition GN Stores Nord's expertise with headsets and audio solutions will undoubtedly benefit SteelSeries future product lines. 
Juked x Queer Women of Esports
Social platform Juked.GG have announced a partnership with nonprofit organisation, Queer Women of Esports, in order to combat toxicity with its upcoming mobile app launch. As part of the partnership,  Juked.GG have announced plans to solve the problem of toxicity in esports, with a focus on creating a safer social environment through its mobile app to combat toxic behaviour within the community. The platform will allow fans to discuss topics they care about in more depth, rather than facilitate surface level chatter and hot takes. 
While toxicity within the online gaming community is extreme, the challenges for any initiative that tries to tackle these issues can be difficult. Juked.GG certainly has a great opportunity to create an environment and educate people as they tackle behaviour. The partnership between them and QWE is certainly a great step in the right direction and supported within the community. 
Betway Launches CS:GO Tournament 
Online betting platform Betway, have announced they are launching the Battle of Betway Counter-Strike: Global Offensive tournament which will include a range of esports organisations participation who Betway currently sponsors. It will feature the likes of Ninjas in Pyjamas, BIG, G2 Esports as well as Brazilian esports organisations MIBR and FURIA. 
After significantly increasing their presence within the gaming and esports industry through a number of partnerships, it is no surprise that Betway is leveraging its portfolio of partnerships and creating high-quality tournaments. Strong brand names such as Ninjas in Pyjamas and G2 have the potential to attract fans to the event.
Alpine Esports x BenQ 
Alpine Esports, the esports division of French automotive brand Alpine, have announced a partnership with Taiwanese technology brand BenQ. As part of the announcement BenQ will provide Alpine's sim racing drivers with their MOBIUZ gaming monitor ahead of the F1 esports series. 
Overall this is an exciting partnership which benefits both brands. Often we see sim racing being decided by split-second decisions and this move will allow Alphine's F1 esports driver to compete at the highest level. It will also provide valuable feedback to BenQ data to optimise its products moving forward. 
Finance, Mergers and Acquisitions lowdown 
Sky Mavis raises $152 million in a Series B 
Sky Mavis have announced they have raised $152 million, and overall near $3billion valuation, to help grow its Axie Infinity 'play-to-earn' game that is monetised via Non-Fungible-Tokens (NFT's) and already bolsters over 2 million player-base. The game uses NFTs to uniquely identify characters within the game. Using real world currency players purchase NFT characters to compete in battles with other players in order to level up character stats which can then be sold to other players within the game. 
BIKRAFT Ventures $75 million token fund 
One of the biggest investors within the gaming and esports startups, BIKRAFT Ventures have announced they have launched a $75 million token fund that it will use to invest into blockchain gaming and digital entertainment. As part of the announcement, BIKRAFT have said it has ensured a robust regulatory system by becoming a registered investment advisor with the securities and exchange commissions and will begin investing in pre-seed startups to later stage companies in both cryptocurrency and NFTs. 
Image Source: