Kairos Lowdown: Gaming and esports 13/09/2021 - 19/09/2021
We take a look at the biggest news stories in the gaming and esports industry, covering recent announcements from partnerships and finance to mergers and acquisitions. 
Top stories: 
Fnatic x Crypto.com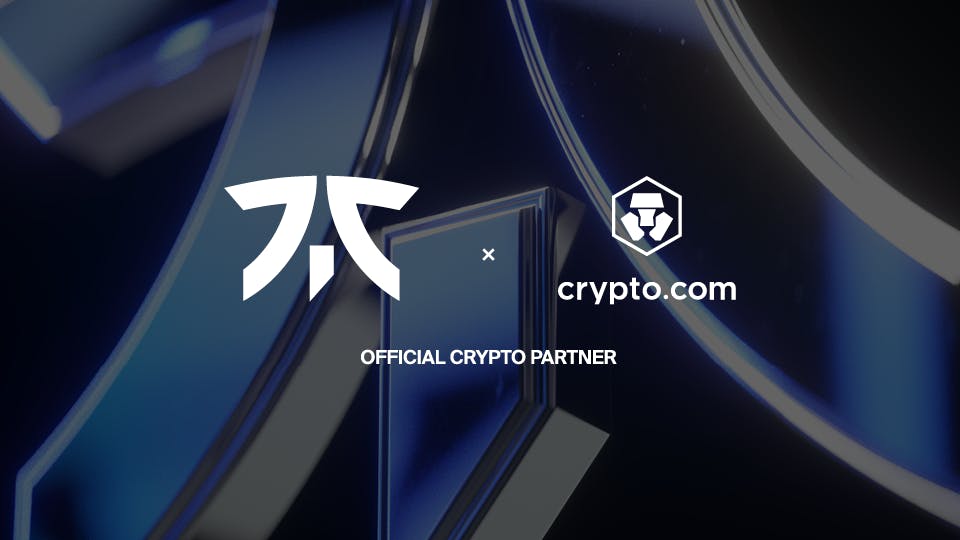 Back in the news this week, London-based esports organisation Fnatic have announced their partnership with cryptocurrency exchange brand Crypto.com, in a five year deal worth $15 million (£10.8 million).  
This latest move sees Crypto.com become Fnatic's inaugural global cryptocurrency exchange partner moving forward, whilst also marking the cryptocurrency site's first move into the esports industry. The move demonstrates Crypto.com's plans for rapid expansion of their portfolio of partners, which already includes some of the leading sports brands in the world such as Formula 1, UFC Paris Saint-Germain and Lega Serie A.
As part of the multi-year deal with Fnatic, Crypto.com's logo will feature heavily on the collarbone of the Fnatic's team jersey, with fans of Fnatic and users of Crypto.com also benefiting from an array of rewards and experiences. The two brands will also offer exclusive Fnatic NFT's in the coming months, as well as financial literacy and crypto education opportunities for users who are new to cryptocurrencies and the NFT space.  
Fnatic CEO, Sam Mathews, commented: "This partnership sees global leaders in esports and cryptocurrency join forces for a ground-breaking, long-term partnership. Fnatic boasts one of the most connected, involved and supportive fan bases in the world and this landmark deal with Crypto.com allows us to further cater to their everyday needs. As cryptocurrency becomes a mainstream payment method, there's never been a better time to help our fans make smarter, healthier and future-proof cryptocurrency decisions."
It certainly is an exciting move and one to keep your eyes on in the coming months, for both the gaming and esport communities and fans within the crypto and NFT space. With the clear synergy between both communities and users' consumption habits across social, it's a partnership I feel will seamlessly allow Crypto.com to engage with Fnatic's digitally-native audience.   
Nerd Street Gamers x JuJu Smith-Schuster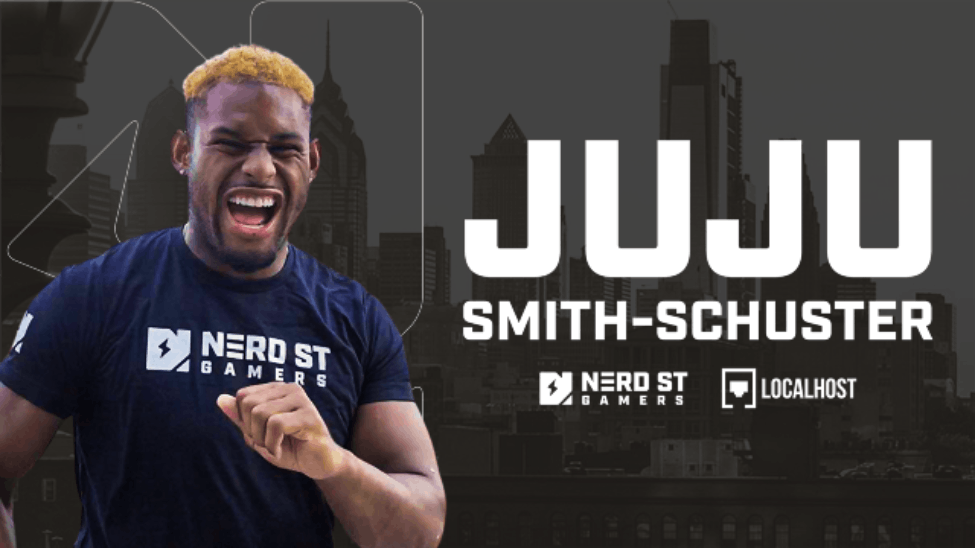 Esports infrastructure company, Nerd Street Gamers, have announced they have signed NFL wide receiver for the Pittsburgh Steelers and prominent content creator, JuJu Smith-Schuster, as a brand ambassador for the company and localhost gaming centres. The signing marks the company's goal to provide access to gaming and esports for everyone across America, no matter their background and previous experience. 
As part of the partnership Smith-Schuster will collaborate with Nerd Street Gamers on an array of projects including the launch of a dedicated esports camp, as well using his platform and notoriety to create a range of tournaments, which include open qualifiers with a range of participants across esports and traditional sports.  
In a move that showcases the current state of the creator economy and the synergy between sports athletes using their platform and gaming and esports, it is exciting to see where this trend potentially leads to.
The creator economy offers so much for potential athletes and while it's not in its infancy, there is certainly scope for enormous growth. The opportunity to create engaging content which resonates with an audience, as well as attracting new fans to the teams they represent and vice versa, provides significant value for all brands involved. It certainly won't be the last we see from professional athletes diversifying their personal brand into content creation, gaming and esports. 
T1 x Swappable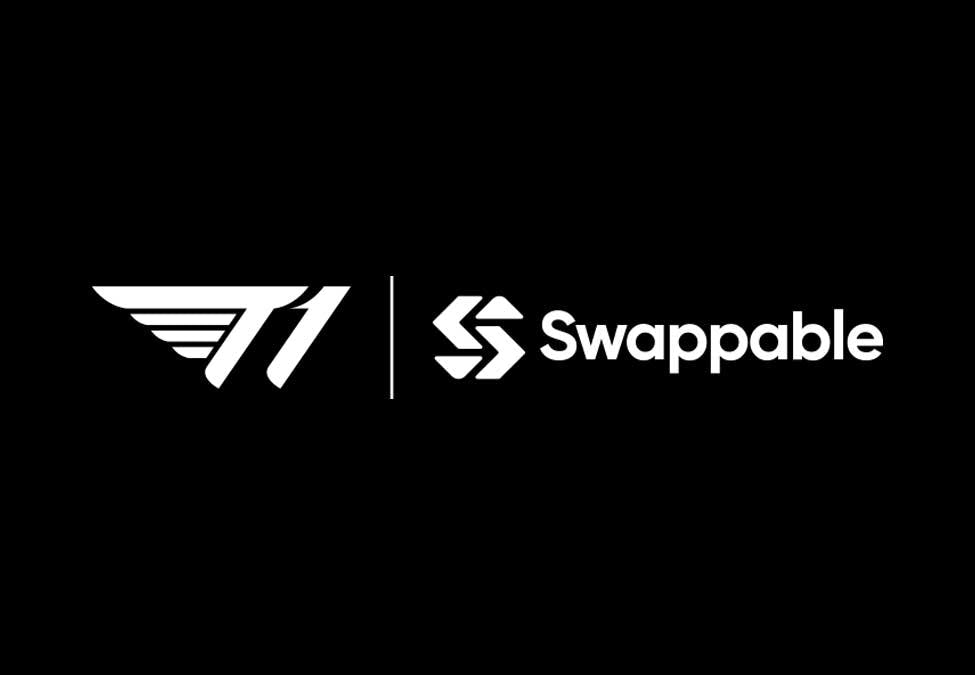 South Korean-based esports organisation T1 have announced their exclusive partnership between T1's DOTA2 team and NFT marketplace, Swappable. 
As part of the partnership, Swappable announced across social media that T1 fans will soon be able to purchase exclusive digital collectable non-fungible tokens (NFT's) and pieces of T1 history, providing fans with the opportunity to own unique properties that give holders exclusive rights. 
Furthermore, as part of the partnership, Swappable's logo will be prominently featured on the T1 team jersey sleeve in their upcoming The International 10 tournament this October.  
Swappable is known for holding auctions for rare artwork, both physical and non-fungible tokens (NTF's) based on events, most notably the FIFA World Cup, with each piece being signed by celebrity athletes. Could this provide an opportunity to see an upcoming T1 auction including signed photos of team members or iconic moments during The International 10? 
Given that NFTs are the buzzword within traditional sports, gaming & esports and the digital ecosystem at the moment, this partnership provides fans the opportunity to financially invest in the team's success. Ultimately in theory, the greater success T1's team does, the more the NFT would be valued, with any T1 NFT trades or sale providing financial benefits to the organisation, offering revenue throughout the year and in between tournament schedules. 
Partnerships Lowdown 
UK-based esports tournament platform and cryptocurrency token provider, Ultimo GG, have  announced their partnership with FIFA Academy Team Gullit. Ultimo GG will offer pro team management, player scouting and academic, as well as offering bootcamps and training to fans with the aim to open broadcast facilities in the UK. 
TAG Heuer X Porsche Formula E Team 
The TAG Heuer Porsche Formula E Team have announced they will be hosting a new physical interactive livestream across their Twitch channel. Porsche will turn to the Twitch community to solve a series of challenges and relocate their stolen race car by taking over the Porsche Experience Center, with viewers able to control the actions within the Twitch chat to complete a series of challenges in the Porsche Levelling Up Game. 
Digital Motorsports x FIA Rally Star
Irish-based esports infrastructure brand, Digital Motorsports, have announced their partnership with FIA Rally Star, securing the marketing rights for the initiative to identify and increase inclusivity within the motorsports industry by including sim racing drivers as part of its talent search for the next generation of rally drivers. 
Finance, Mergers & Acquisitions
Mobile Premier League gaming and esports platform, which boasts over 90 million registered users globally, have announced they have reached a pre-money valuation of $2.3 billion (£1.7 billion) after a Series E funding round led by Legatum Capital.This latest round of funding MPL becomes the second India-based gaming start-up to reach unicorn status.  
Image Source:
Nerd Street Gamers X JuJu Smith-Schuster