THE GREAT SOCIAL OUTAGE OF 2021
by Sammy Sadler
Picture the scene. You're scrolling through your Facebook timeline of memes and lost pet posts when all of a sudden, everything stops working. You switch to Instagram instead, only to find that you can't see what your favourite celeb had for lunch. You turn to WhatsApp, desperately seeking answers from your group chat. Silence. 
Sounds like the start of a low-budget horror film right? Well, that's exactly what happened on 4 October. 
At around 4pm GMT Facebook, Instagram, WhatsApp and Messenger all simultaneously went down for six hours, sending the whole world into a complete frenzy. Desperate to get their social media fix, the masses flocked to Twitter and they were of course welcomed with open arms. 

So what happened?
Despite a lack of information on what caused the outage during the time the platforms were down, Facebook has now confirmed that an internal technical issue was to blame and that "faulty configuration change affected the company's internal tools and systems, which complicated attempts to resolve the problem." 
Even though the platforms are now back up and running, Zuckerberg's net worth plummeted by $6.1 billion in a matter of hours, with Facebook's stock closing down 4.9% on Monday in New York. 
However, it is worth noting that it isn't just Facebook that can feel the hit when platforms go down. Many businesses and content creators rely on social media channels to keep revenue streams alive and an outage, even if it is only for six hours, can have a significant impact.
What happens now?
Well in short, nothing drastic. An outage for a global powerhouse such as Facebook is concerning, but it's not going to put people off using the platform. However, with that being said, now could be an ideal time to look at channel strategy, whether you're a brand or an influencer.
In reaction to the outage news yesterday Twitter was swamped with memes, with thoughts going out to content creators and influencers everywhere. 

But all jokes aside, when your business model relies heavily on traffic from platforms such as Facebook and Instagram, any form of outage can be a real blow. With this form of blip happening for the second time in the space of two years, it's pretty crucial to look at how you can diversify and explore other platforms. 
Social media management is full-time work and if one platform is running so well, why would you want to duplicate your workload? We hear you but by branching out and working on brand presence across multiple channels, you'll actually reap the rewards if something like this does happen again. 
Here's three reasons why you should consider introducing multiple platforms to your digital channel strategy: 
You can reach a larger audience
Although it's self explanatory that you'll reach more people if you move onto new platforms, you are also going to tap into different demographics. 
For example, you're likely to find Gen Z audiences on Snapchat, TikTok and Instagram, whereas you may find Millennials opt for Twitter and Facebook.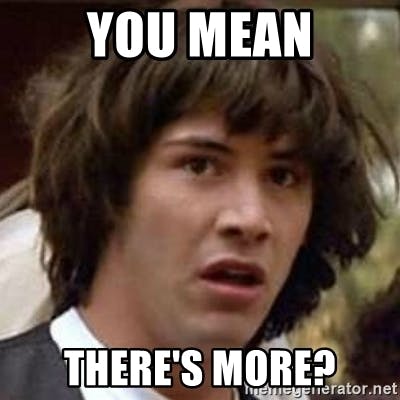 Personal preference also comes into play here. Don't just assume that because Gen Z audiences love TikTok so much that they won't ever venture to Facebook. Test the waters with multiple channels and see how your content performs, you may be surprised at what you find. 
Increase in content opportunities 
Different platforms come with a whole range of unique features and although we're seeing each of them adopting what the other ones have, sometimes it's never really as good as the place it originated from. 
TikTok, for example, has become the master in short, snappy videos that you can scroll through seamlessly and if it's aesthetically pleasing static content you're after, you'll be opting for Instagram. Even streaming options vary, with Facebook and Twitch offering different experiences and interfaces, changing how we interact and engage with creators.
By expanding into other areas, you can ultimately create a whole array of content that'll satisfy those creative juices and prove you aren't a one-trick pony.
Keep the conversation going and strengthen audience loyalty
One of the issues of Facebook and Instagram going down is that some people were without content from their favourite influencers and brands for hours. Take for example gaming streamers, those few hours can seem like an eternity when you have a schedule you stick to.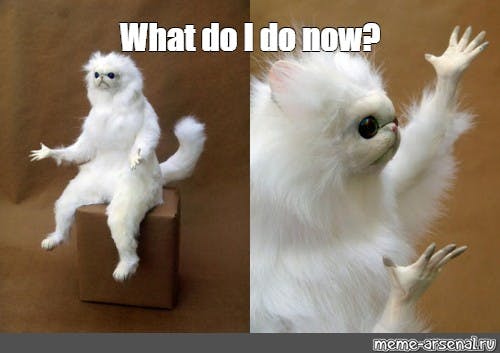 Our reliance on content creators such as gamers has grown since the pandemic and robust communities have been formed, with people looking forward to attending regular live sessions to watch and engage with their chosen gamers. But what if that gamer only streams exclusively on Facebook? It's not as simple as jumping on another platform and hoping your audience might find you there. 
Get building audiences in other places and share the love around when it comes to streaming, that way you'll never have to miss out if one platform goes down again. 
In summary, the Facebook outage caused carnage both in financial value and consumer expectation. We expect to be able to access these platforms and when we can't, we aren't happy about it. But in terms of brands and influencers? The outage may just give us the push we need to explore different platforms and increase our presence beyond one social media profile.