The Kairos Lowdown: Gaming and esports 20/09/2021 - 26/09/2021
Another week, another round up. We are taking a look at the biggest news stories in the gaming and esports industry, covering recent announcements from partnerships and finance to mergers and acquisitions. 
Top stories 
Epic Games x Balenciaga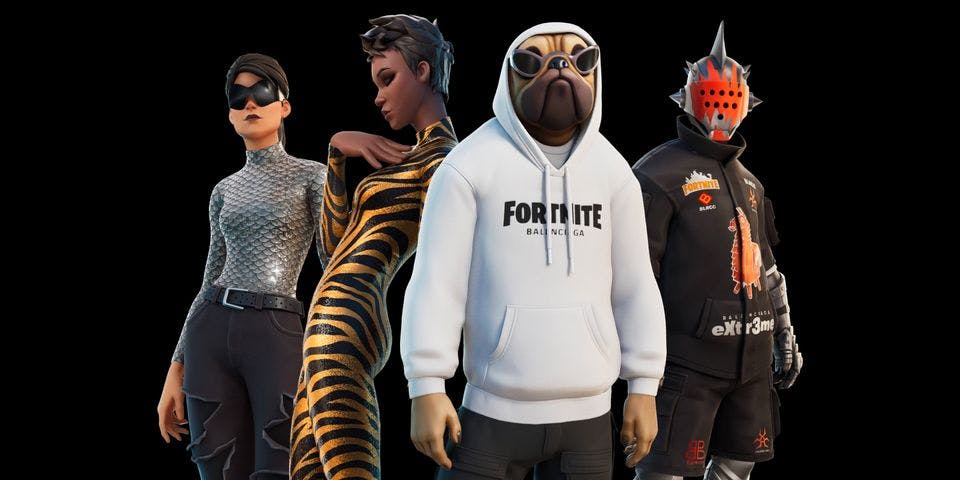 Over the past few years, Epic Games are no stranger when it comes to innovative crossovers and collaborations,, through their global phenomenon title Fortnite. The title has become near-synonymous with bringing in a copious amount of franchises and IPs into the game. 
Epic Games continue to make waves in the metaverse this week, by announcing that they have partnered with luxury high-end fashion brand Balenciaga within Fortnite. This will include in-game integrations, merchandise and out of home activations in the near future.  
The partnership between the two giants will see iconic Balenciaga clothing apparels come to life within the Fortnite metaverse. Players will have access  to a variety of authentically designed Balenciaga skins and cosmetics which will be purchasable items within the Fortnite in-game store. Items include  the Speed 3.0 sneaker becoming a pickaxe, and the Hourglass bag being transformed into a glider. 
Outside the in-game integrations, Balenciaga will be releasing four pieces of merchandise as part of the first collection of the partnership. The merch includes a Fortnite hat retailing for $395, a t-shirt for $495, a large fit jacket retailing for $1,290 and a white shirt costing $1000. 
With Fortnite players now spending nearly 50% of their time in the game's creative mode, this is a great move for Balenciaga and I'm sure it won't be the last we see non-endemic brands within luxury-fashion enter the space. This also comes after the enormous success of Louis Vuitton and most notably, Travis Scott's virtual concert last year within Fortnite.
I'm excited to see what the next spectacle could be, maybe a Balenciaga fashion show within the game's creative mode? Certainly a fantastic way to engage with the gaming community and the next generation of fashion lovers.
Fnatic x Asos.com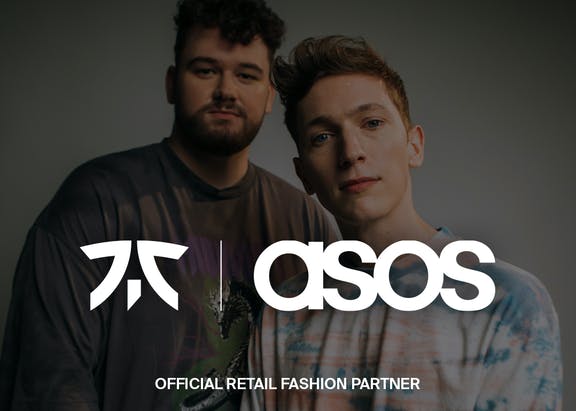 For a third week running, Fnatic is in the news again. The London-based esports organisation has announced their partnership with British online fashion and cosmetic retailer ASOS. As part of the three-year deal ASOS becomes the official retail fashion partner for Fnatic. 
As part of the reported 'multi-million pound partnership' we will see Fnatic and ASOS collaborate across online and offline activations, with multiple content series featuring Fnatic athletes and content creators in upcoming ASOS campaigns and Fnatic produced content. 
The ASOS's logo will be placedon the front of Fnatic's team jerseys. This includes the esports organisations upcoming League of Legends World Championship jersey, which is scheduled to debut next week.   
This announcement marks ASOS's debut within the gaming and esports space. The two brands are collaborating to create a bespoke third alternative team jersey as well as digital kits, branded in-game experiences and digital products, which include VR experiences and AR filters. 
ASOS's Chief Growth Officer Robert Birge commented; " Gaming and fashion are both passions for young adults and as esports continue to boom, we're incredibly excited about this partnership. GenZ-ers increasingly express their style in both the physical and digital worlds and this is something we're excited to fuel." 
It certainly is an exciting move and one to keep your eyes on in the coming months. The synergy between both the gaming and esport communities and fashion fans, will no doubt offer exposure for the esports organisation and ASOS's vision for integrating the digital and physical worlds. I'm looking forward to seeing how this partnership pushes the boundaries and showcases what partnerships can entail for major non-endemic brands in gaming and esports. 
Garena X Sony Pictures Entertainment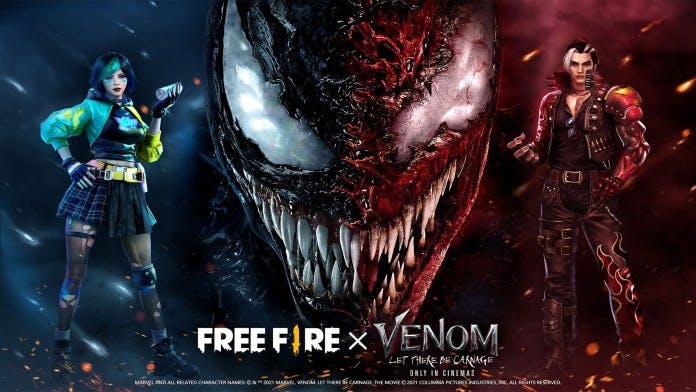 Garena have announced they have partnered with Sony Picture Entertainment, with their mobile battle-royal title Free Fire and Sony's latest blockbuster Venom: Let There Be Carnage, which will officially be released on October 10th. 
As part of the collaboration, players of Free Fire can expect elements of Venom and Carnage with in-game events including new items and collectibles, as well as in-game skin and cosmetic bundles. This will bring an immersive experience through exclusive content from the movie. 
We are no strangers to seeing Marvel's IP become integrated across gaming and entertainment with many characters featuring heavily in recent times. However, what makes this partnership unique is fans of the marvel comic character can expect to see hidden Free Fire references within the motion picture. 
This is just one of Garena's many efforts to offer their players memorable experiences with exclusive collaboration and features to their fans. This has happened through partnerships with other big franchises including Street Fighter V, popular anime such as Attack on Titan and One-Punch Man, all of which included exclusive content for fans of the franchises and players alike. 
Partnerships Lowdown 
TimTheTatman X CompLexity gaming
TimTheTatman, who recently left streaming platform Twitch, to sign an exclusive deal with YouTube gaming, has signed with ComLexity Gaming as brand partner and part owner. The lifelong Dallas Cowboys fan joins the esports organisation who have strong ties to the Cowboys. The partnership will provide immediate revenue opportunities to CompLexity through merchandise sales, marketing activations, personal appearances, and branded content.
Twitch x National Music Publishers Association.
Streaming platform Twitch announces their partnership with National Music Publishers' association amidst the rising concerns of content creators using copyrighted music on its platform. 
As part of the partnership, music publishers will be offered an opt-in deal allowing for future collaborations. The new process in theory, will allow more flexibility to content creators who inadvertently use copyrighted music in their livestreams and provide the opportunity to 'course correct' in the first instant, with Twitch giving a warning before moving content under the DMCA and similar global laws. 
Finance, Mergers and Acquisitions lowdown 
StreamElements raise $100 million 
StreamElements, which provides users production and analytics tools across livestream platforms such as Twitch, Youtube and Facebook, have raised $100 million following the latest funding round led by SoftBank Vision Fund. It is also backed by PayPal Ventures and MoreTech, and previous investors: State of Mind Ventures, Pitango, Menorah and Mivtach Shamir. 
As per the announcement the funds raised will be used to continue building out the tools on the platform and develop more opportunities across on-demand, live streaming and marketing in order to bring more creators to its platform, which already bolsters 1.1 million users. 
Dapper Labs raise $250 million, reaching a $7.6B valuation 
Dapper Labs, the developers behind the popular basketball NFT game platform NBA Top shots, have announced they have raised $250 million in their latest funding round. This comes six months after their previous funding round which reporting raised $305 million bringing the valuation of Dapper Labs to $7.6 billion 
Following this news Dapper Labs have also announced their partnership with Spanish Football league LaLiga Santander to launch a new NFT experience for football fans in 2022. As part of the partnership fans will be able to collect and own some of the iconic in-game moments from their favourite LaLiga clubs.  
Image Source: