The Kairos Lowdown: Gaming and esports 03/01/2022 - 09/01/2022
Welcome back, did you miss us? It's a new year which means new partnerships and even more news stories from across the gaming and esports landscape. Read on to find out more about recent announcements from partnerships and finance to mergers and acquisitions. 
Top Stories: 
Sony X new tournament structure for PS5 consoles.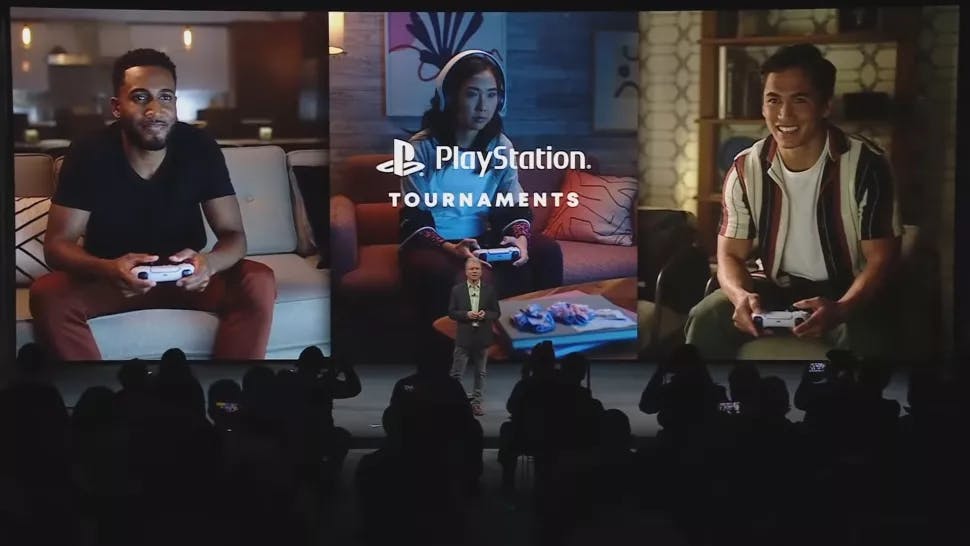 Global powerhouse Sony Interactive Entertainment has caught many eyes during this past week's CES 2022 announcement, with CEO Jim Ryan revealing PlayStation are set to add a new tournament structure in the coming months. 
Although it has been announced, when the roll-out of the system will happen is yet to be confirmed. A console-focused tournament feature suggests that players will be able to create bespoke esports tournaments for titles that currently do not provide this service in-game already. This follows the news in summer 2021 when Sony filed a patent for "Online Tournament Integration" which suggests this announcement was in the works for a while. 
With the current state of the gaming / esports ecosystem, the majority of competitive video games titles lack a tournament program built within games. Players are often required to participate on third-party platforms in order to create custom brackets and sets of rules. 
This news means PlayStation Network will allow players to generate tournament brackets rather than titles and third-party platforms to require competitive functionality within the game itself. This could provide ample opportunities for publishers, content creators and brands to take advantage of tournaments, particularly competitive indie game titles which don't have a robust multiplayer functionality built in. 
It's exciting news for fans of competitive gaming, but I think the news of this new tournament structure roll-out will not have a significant impact on existing large scale esports tournaments and events in the near future. There are huge opportunities, as an in-console built in system will significantly lower the barrier for entry to competitive gaming and open the door for a variety of smaller games that currently lack built in systems and resources to provide bespoke tournaments features on their own. 
Samsung reveal Samsun 837X metaverse store at CES 2022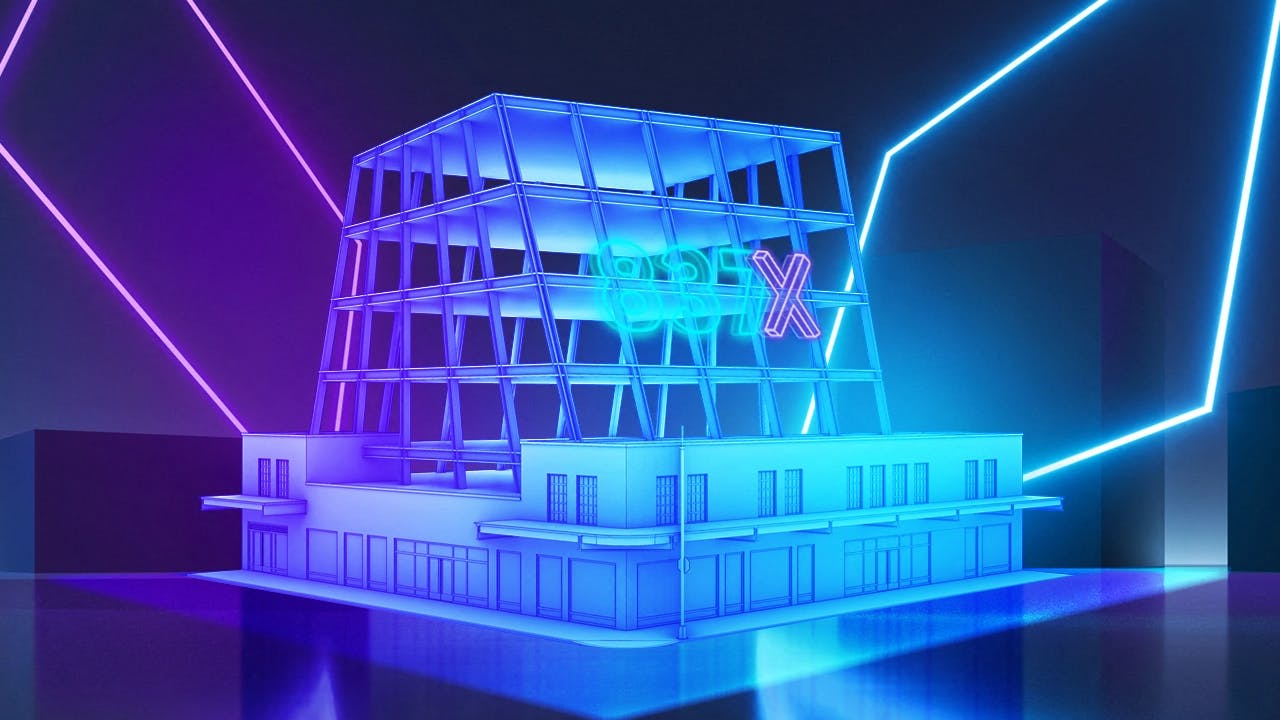 The news coming out of CES 2022 doesn't stop there. Electronics giant Samsung have announced their upcoming smart televisions would boast non-fungible token (NFT) support. It will also include a virtual store called Samsung 837X within the Decentraland metaverse. which is modeled from the physical New York, Samsung 837.
The newly announced Samsung smart TVs will include a new Smart Hub that features a Gaming Hub, Watch All and an NFT platform. This comes after the tech giant's recent exploration into blockchain technology after previously adding crypto wallet support to the firm's Galaxy smartphone range.
Following the announcement, Samsung have confirmed the virtual store will be opened within Decentraland for visitors but only for a limited time. This isn't the first major brand to explore the metaverse. Facebook has rebranded to Meta and Nike have launched their own range of NFTs and virtual world NIKELAND, just to name a few.
What's interesting about Samsung 837X is Samsung's new metaverse experience will bring its spirit as an experiential playground for people to discover the amazing possibilities when technology and culture collide. While Samsung continues to innovate, fans will be able to participate across a connective theater, sustainability forest and customisation stage. Fans will also be able to complete quests along the way for 837X NFT badges, as well as head to the theater which will be showcasing Samsung news and live dance parties hosted by DJ Gamma Vibes. 
It is certainly one to keep an eye on in the future and this seemingly feels like a smart move for Samsung to scale their Metaverse efforts. NFT tokens from projects like Decentraland and The Sandbox have seen huge collaborations with other blue chip brands in recent months. This has led to significant land sales within the virtual worlds…. The question is how will Samsung leverage their new physical product line within the virtual worlds? 
Logan Paul x KSI Prime drinking creator economy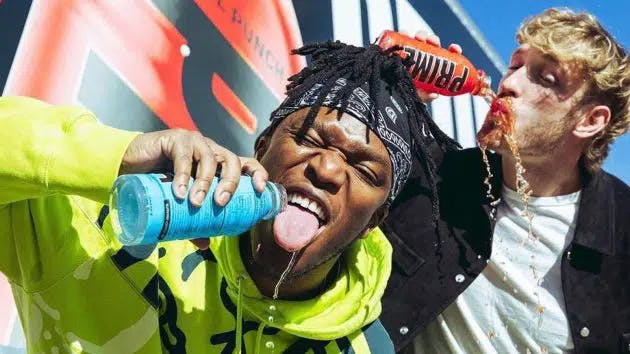 Two of the biggest influencers in the world are once again in the spotlight this week, following the announcement that USA influencer Logan Paul and UK influencer KSI have teamed up in a joint venture to launch their new Prime Hydration drink product. 
Logan Paul and KSI have been known as bitter rivals when they first stepped into a boxing ring in 2018, and later in 2019, in their hugely anticipated rematch which was promoted across UK-based promotion matchroom boxing and DAZN. 
While the two influencers have been on better terms, since their marquee PPV fights which propelled Influencer boxing events into mainstream spotlight. with KSI's recent appearance on Logan Paul's ImPaulsive podcast. This led to the pair teasing a mysterious' 'Final Chapter" event and some fans wondered whether that meant they were going to be fighting one last time. 
However, it was later revealed that Logan and KSI would be launching their own sports drink commenting "We've ended our rivalry and officially become business partners" which led to Prime Hydration selling out their initial launch online in a matter of hours and growing their social presence significantly. The Instagram page grew to over 360k followers and over 445k likes on the initial post!  
Following the success of their launch the co-owners commented they want to "rival some of the biggest companies on the earth, including Pepsi, Gatorade and more." This is extremely impressive and something we will certainly see more of in the next phase of the creator economy, and who better to innovate the space than some of the biggest influencers in the world. I for one am excited to see what's next for Prime Hydration.  
Partnerships Lowdown 
League of Legends 2022 Season announcement. 
Publishing powerhouse Riot Games, makers of League of Legends, have announced their plans for the upcoming 2022 seasons, after revealing new challenges, event pass systems, mythic essence currency and snake lines. Prestige 2.0 Wild Rift is also expected to launch its first official global esports tournament taking place across Europe this summer. 
Players will also have until January 19th to vote which champion they want Riot Games to provide visual and gameplay updates on. Players will also be able to track their progress across several aspects of their LoL experience and show this off in their profile. 
Finance, Mergers and Acquisitions lowdown 
Team Vitality announces €50m talent investment alongside CS:GO announcement
French-based esports organisation Team Vitality have announced a talent focused €50m (~£41.8m) investment from esports venture fund Rewired.gg. This marks Rewired.gg expansion of their existing contribution into Team Vitality team after previously investing €14m (~£11.7m) in 2019 and €20m (~£16.7m) in 2018.
The investment, which is expected to help develop 'European super teams', will be distributed throughout the next three years. However, Team Vitality have started the season off strong by signing three former Astralis professionals to its CS:GO roster, namely players Peter 'dupreeh' Rasmussen and Emil 'magisk' Reif and coach Danny 'zonic' Sørensen.
Image Source: