The Kairos Lowdown: Gaming and esports 08/11/2021 - 14/11/2021
We are back for yet more of the biggest news stories across the gaming and esports landscape, covering recent announcements from partnerships and finance to mergers and acquisitions. 
Top Stories:
YouTube plans to remove dislike button on platform 
​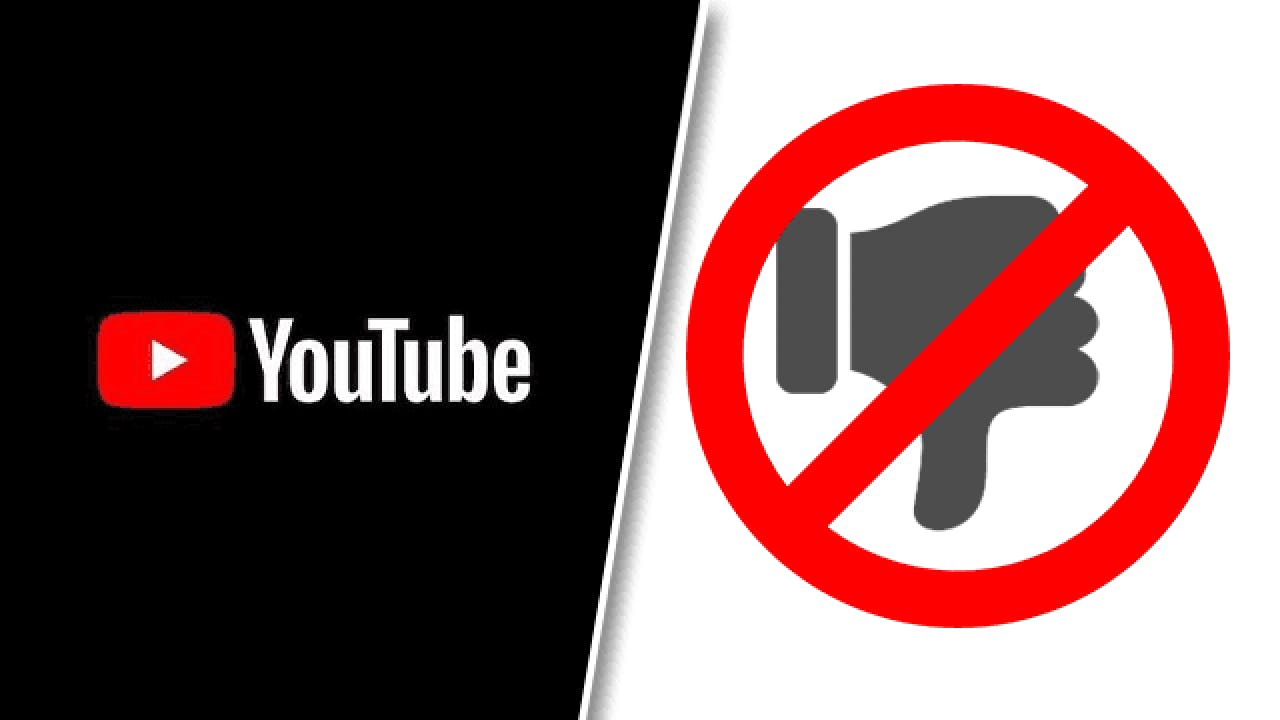 It was announced last week that content & live streaming platform YouTube will be removing users' access to the disliked data on a video. However the data will still be accessible in the backend for creators on their own videos. While the move at first glance seems like a positive one there has been some backlash from the community. 
As part of the announcement YouTube commented the changes implemented would be to protect users from 'dislike bombing' and to reduce 'stress and embarrassment' for creators. This is following a series of dislike bombing, which occurs on the platform where there is a coordinated move for people to dislike a video to put off potential viewers. 
The move has had mixed reactions from the community, with some creators and users stating it is 'not very helpful', while others say it might help their mental health with less emphasis on focusing on the numbers on a video. What is ironic, is while the changes haven't been fully rolled out to users yet, the official YouTube announcement video has over 120k dislikes as of Nov 15th and only 13k likes. 
Overall, it's interesting to see the direction and rationale behind the decision to remove the visibility of the dislike number to users. I think it will be a positive move and ultimately will reduce toxicity and trolling on the community, which I can't help but feel has synergy with gaming and esports platform Juked.gg in terms of trying to tackle these issues faced on many streaming platforms. 
Although I question how the platform will introduce this new feature. For many the dislike button is used to identify click-baited videos, reviews and ultimately used as a feature to highlight consumers trust. Removing the feature all together could have a significant negative impact and I wonder if YouTube could have used a toggle feature instead, which gives the content creator the power to hide disliked numbers if they choose.
Team Liquid X Coinbase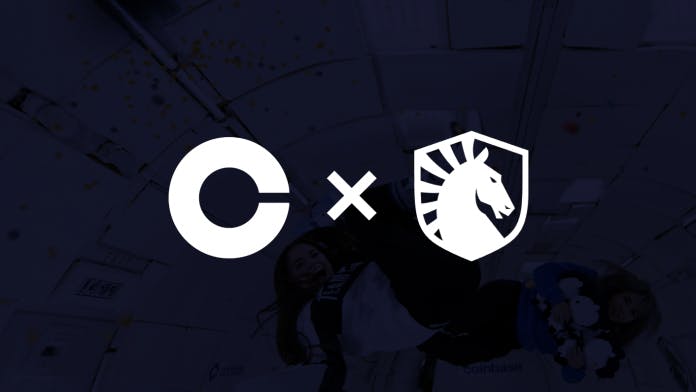 North-American based esports organisation, Team Liquid, have announced a new partnership with cryptocurrency exchange Coinbase in a four year deal. 
As part of the partnership, the two companies will collaborate on an array of projects and integrations. They will also develop technologies to elevate fans' experiences. In addition,Team Liquid's official store will also see the integration of a crypto-based payment feature on the site. 
The Coinbase logo will also feature on the Team Liquid esports jersey and will add a number of themed experiences and activities to the upcoming Team Liquid + mobile app, alongside the inaugural Team Liquid Scouting Combine, which is set to release in Q1 2022. 
This isn't the first time we've seen Coinbase enter the gaming and esports scene, who already are one of the largest cryptocurrency exchanges in the world with over 40 million users on their platform and earned more than $1 billion (£743m) in revenue in 2020. The crypto firm has partnered with a number of other esports organisations and tournaments this past year including esports organisations Evil Geniuses and BIG, and tournament organisers ESL and Blast. 
This is a very exciting time for cryptocurrency and esports brands, with the synergy growing at an extraordinary rate with the development of more blockchain games. No doubt this will be the one of many collaborations we will see in the future. Overall the multifaceted partnership aims to deliver content that resonates with fans. It is certainly one to keep an eye out for, to see how they bridge the gap between crypto novices and gamers. 
Tencent acquires majority stake in Wake Up Interactive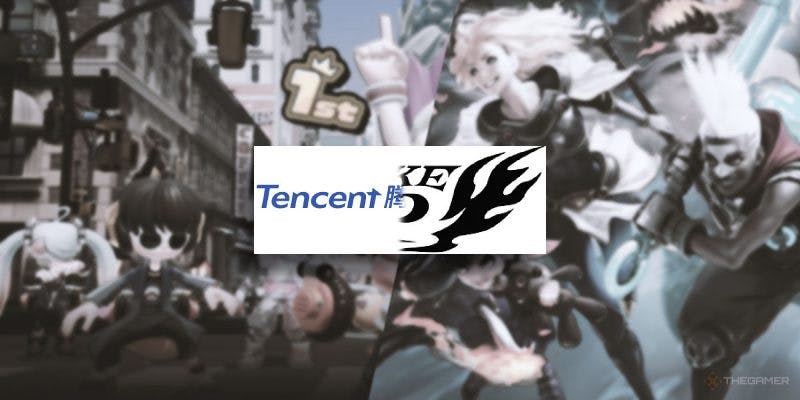 Global powerhouse Tencent have announced the 90% acquisition of Japanese creative studio Wake Up Interactive, the studio developers behind several successful Nintendo Switch titles including Ninjala and Samurai Jack: Battle Through Time. 
As reported by Bloomberg, Tencent (majority owners of renowned game studios including League of Legends developers Riot Games amongst many) have purchased a majority stake in Wake Up Interactive for a reported $44 million. This deal marks a significant move for the company who previously focused on publishing rights, and historically only made small investments into studios within the Asia markets.
Tencent have been investing and expanding their portfolio of global game developers and publishers over the past several years, as the company looks to decrease its dependence on the Asia markets given that Tencent's domestic marketing is currently facing strict regulations from the government, with limits on how long children can play video games.  
It certainly is an interesting move by Tencent and no doubt a signal for intent to expand their reach globally within the Asia markets outside of China. Given the renowned history Japanese game studios have within the gaming and esports space, it is no surprise we see Tencent begin to mark their presence within the market after already having small takes in Activision Blizzard, Ubisoft, Paradox Interactive and Kadokawa Corp. 
Partnerships Lowdown
Crypto.com x Twitch Rivals 
Crypto.com have announced their partnership with Twitch Rivals, the tournament series owned by live-streaming platform Twitch. As part of the deal, the cryptocurrency exchange has been named the official platform partner of the series in a multi-year partnership. It features upcoming activations at Twitch events as well as Crypto.com's logo being featured in branded segments during the broadcast over 250 panned broadcasts in a year.  
Once again, we see blockchain and esports continue to develop strong partnerships with its clear synergy amongst the communities with Twitch becoming the latest to collaborate with the crypto space. While it is becoming a highly competitive area within the market with Crypto.com partnering with one of the biggest streaming platforms in the space it is certainly a smart move and will get a lot of awareness amongst the gaming and esports industry.  
Microsoft Xbox x Gucci 
Microsoft Xbox have announced a partnership with luxury-fashion brand Gucci to reveal a limited-edition Xbox Series X which includes Gucci branding, to celebrate the 100th anniversary of Gucci and the 20th anniversary of Microsoft Xbox.   
The limited-edition (100 sets created) Xbox Series X will come in a hard carry case, along with two customised black Xbox wireless controllers which features the Gucci logo, alongside a blue and red stripe as well as a Xbox Game Pass Ultimate, which will provide users access to over 100 games. It is set to be released tomorrow (17th Nov) and will be uniquely numbered with a retail price of $10,000.  
Riot Games x Nike 
The League of Legends Worlds may have come to a close this month, however that hasn't stopped global powerhouse publisher Riot Games announcing their partnership with sports-apparel brand Nike, following their existing partnerships with esports kits and Air Jordan 1 Zoom CMFT collaboration. 
As part of this new partnership Nike will release a bespoke pair of Dunk Low which have been designed for players in the LoL (LPL) Pro League however, it has not been announced if they will become available to purchase for the general public in the near future. It certainly is an interesting move for Nike to continue their relationship with one of the biggest publishers in the world and another step for Nike moving into the gaming and esports space, following Adidas recent partnerships within the industry including with esports organisation G2.   
Finance, Mergers and Acquisitions lowdown 
2K acquires Elite3d 
2K have announced they have acquired two Spanish-based game studios with the acquisitions of Elite3D and Turia Games. Elite3D is an artwork studio which has contributed to an array of titles including Call of Duty: Black Ops- Cold War, PUBG, and Monster Hunter World: Iceborne and more recently partnered with 2K on the title Mafia 3.   
As part of the acquisition Elite3D will be branded to become the second office for 2K owned studio 31st Union and will begin working on new IP titles, as well as support establishing a new outpost of the 2k publishing global services division. 
Intel acquires RemoteMyApp
Intel Corporation has announced the acquisition of Poland-based start-up RemoteMyApp, a cloud gaming solutions provider for businesses, for an undisclosed fee. As part of the announcement Intel commented they are acquiring a leading team of cloud service designers and engineers and will continue to support RemoteMyApp's key customers per their contracts moving forward. 
This acquisition marks a significant investment for Intel moving into cloud-based gaming and is a move certainly to keep an eye out for in the coming months and years to see what is installed next for the brand in the gaming and esports space.  
Image Source: