Best Brands - Review of 2020, so far.
Undoubtedly, 2020 has been a turbulent and challenging year for all brands. For most, the pandemic has meant drastic changes to marketing and sale strategies and for many, 2020 has been a struggle. However, many brands have risen to the challenge this year delivered…
We breakdown the best brands across all sectors in the last 10 months to identify who's embraced change, and therefore, risen from the pack…
GAMING 
Gaming is one of the few industries that truly benefited from the pandemic. Lockdown meant the world was indoors and people turned to gaming. Often, the year before next-gen console releases can be a bit of a dud, but COVID-19 insured that wouldn't be the case. Interestingly, it seemed to be a return to old-school, arcade gaming that gained mass popularity this year, a trend prominent in our top 3…
1. Among Us
As mentioned, 2020 saw a return to more arcade style gaming and Among Us has become the centrepiece of that tend. Currently, the Among Us hype train is on-going and the game, created by InnerSloth, has reached unbelievable heights of popularity. 
Perhaps as a consequence of lockdown and a mainstream audience converging into gaming, cheap, community-based multiplayer platforms have excelled. Among Us is a free mobile app and just £3.99 on Steam, so it's clear to see why it's become such an attraction. 
The future for Among Us? 
Curiously, Among Us is not a game new to 2020, its actual creation belonging to the year 2018. In fact, before the game catapulted into fame, InnerSloth were in development for the next iteration of the game, Among Us 2. Developers were surprised to witness its rise to fame and halted work on the new game in favour of making Among Us the best it can be for its new widespread audience. 
2. Fall Guys
Similar to Among Us, Fall Guys represented a more arcade-like style of gameplay and just like Among Us, exploded into the mainstream during lockdown. Again, the game is a reflection of the current state of the planet, as people seek to make unique connections due to social distancing measures and current restrictions.   
Fall Guys, while a little more expensive than Among Us, offered opportunities for gamers on consoles and blurred the lines between arcade/platform gaming and modern high-spec gameplay. 
The future for Fall Guys? 
Fall Guys is looking to capitalise on its newfound popularity and season 2 has just released with all new games and themes. 
3. Xbox Games Pass
Admittedly, from the outside this may look like an unusual pick for our third sport. However, what Xbox has been doing subtly behind the scenes with Games Pass, could actually be a silent revolution in the gaming industry. Xbox Games Pass allows for players to pay a monthly subscription and have access to a plethora of titles. Ultimately, it's a Netflix style system but for gaming. What's amazing is that the Games Pass isn't restricted to Xbox but can also be played on PC and Android via the cloud. All with one subscription. 
The future for Xbox Games Pass?
Many believe there is console war incoming but that's not true… In fact, Xbox are in a different battle all together. PlayStation have gone the traditional route and much of their emphasis is on exclusive titles, while Xbox are leaning heavily on the Games Pass. The evidence is in their payment options for the new consoles which offers monthly payment for the console combined with the Games Pass, this comes in at £21 a month, for 24 months, for the new Xbox Series S. Again, we believe it's a reflection of current times and the desire for more community-based gaming for players. Will it succeed? We'll have to wait and see. What can't be denied is that it's a new route for Xbox.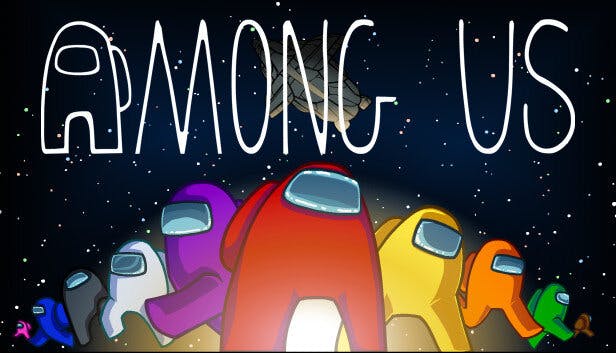 SPORT
With no professional sport, the sports industry was due for a beating. What happened? The nation became sport crazy. When restricted to one exercise period a day it seems we are more willing to actually spend it wisely… However, without sport and without live fans to watch the nation's biggest fixtures, the industry wasn't without punishment. The question being: What sport brands overcame adversity in 2020? 
1. Nike
You might be telling yourself of course Nike, "they're the biggest sports brand in the world, it's easy". Our response: how can you ignore them? There's a reason they're number one. 
This year, Nike ran multiple campaigns with extreme success. The brand certainly knows how to tap into the mood of the people and are able to quickly pounce on opportunities presented. In particular, their #PlayForTheWorld campaign was outstanding. Featuring athletes, influencers and the public, they explained the importance of social distancing while inspiring and maintaining brand authenticity. 
The 'Mamba Forever' advert, in tribute to the late basketball legend Kobe Bryant, was showcased with grace and emotional prowess. These were two of several memorable campaigns. Alongside this, Nike remained the top sports retailer across the globe. 
The future for Nike? 
Nike will continue to be number one moving forward and despite lockdown they have actually surpassed expectations thanks to a growth in sales in both Europe and China. When you're at the top, the only thing you can do is stay there. 
2. The Body Coach, AKA: Joe Wicks
Certainly, in the UK, Joe Wicks emerged as one of the biggest stories to come out of lockdown. Himself and his 'The Body Coach' brand became a household name due to his mammoth efforts hosting PE lessons every morning for children. This is while raising a serious amount of money for the NHS. Utilising YouTube and his living room and providing a real service during difficult circumstances, meant he was authentically able to build his stock to new levels. 
The beauty of Joe Wicks, aside from those long locks, was that any consequent promotion of his body coach brand was clearly a secondary objective to the more important work. People could see he was a genuine person and were attracted to his videos, 80 million people worldwide to be more precise. 

The future for The Body Coach? 
Well, he is soon to collect an MBE from the Queen for his efforts during lockdown and is extremely busy with new transition plans on his website. He has expanded to further media platforms such as podcasts and we anticipate the likeable Joe Wicks won't be going away any time soon. 
To pardon the pun, Asics have been on the front foot since lockdown began. The pandemic started a craze for fitness and Asics swiftly adjusted marketing and sales plans to accommodate for Coronavirus and a higher demand. Most impressively, they managed to turn an event, due in Japan three weeks after lockdown, into a fully immersive virtual reality (VR) experience. The response to the crisis was rapid and they showcased their new shoes with no hiccups. 
As well as this, they've released numerous campaigns with success. Most notably, their 'United Yet United' and 'Sound Mind, Sound Body' campaigns, both focused on well-being, while also allowing users to download and use the Asics Studio app for free. A truly fantastic effort for a company who normally rely on events such as the Paris Marathon and Olympics. Impressive, considering they're not known for their digital experiences. 
The future for Asics? 
For Asics it's all about keeping pace with the current running boom. Their shift to a more e-commerce model looks to prove they are.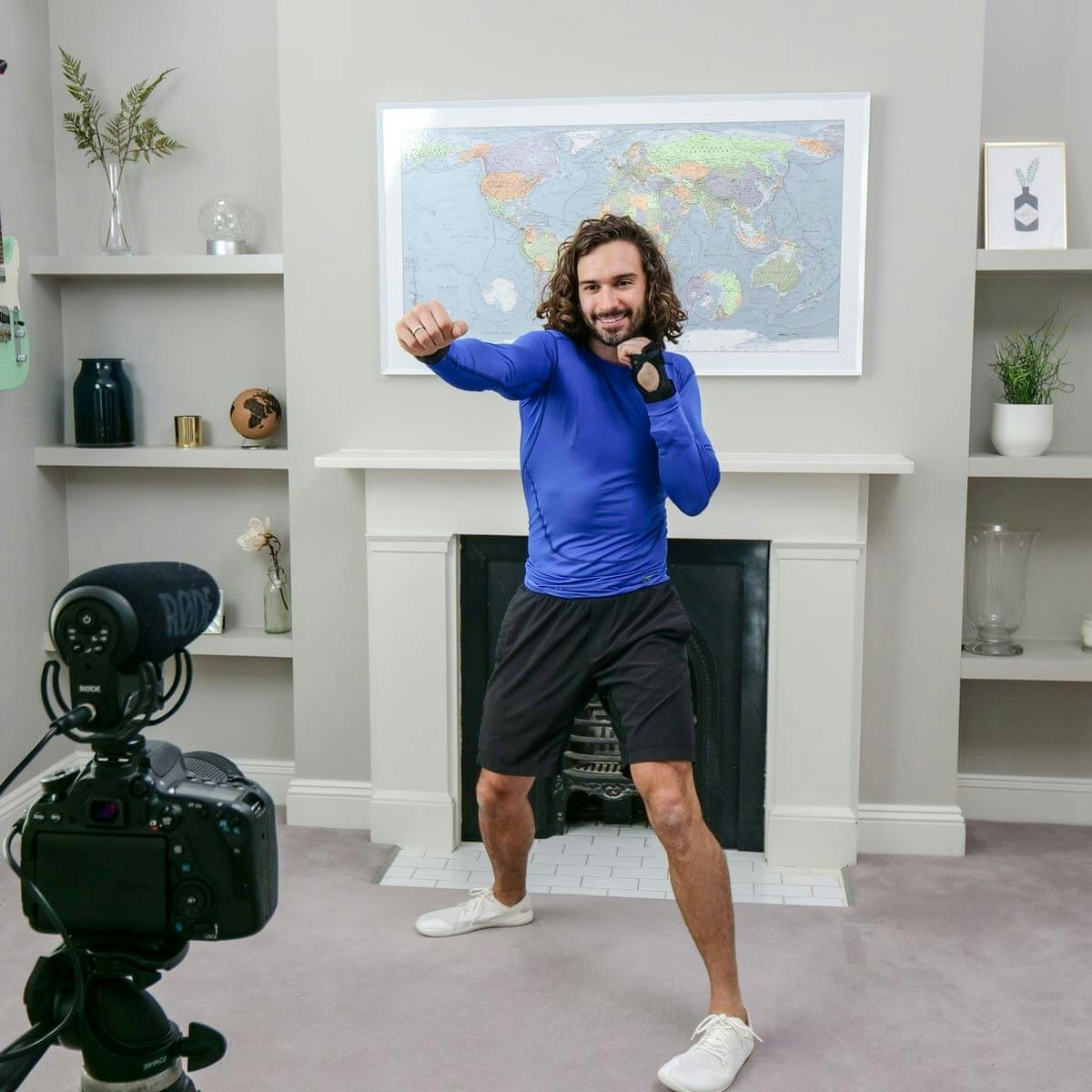 FASHION
The pandemic was sure to have a significant effect on the fashion industry. At a luxury level, actual fashion shows couldn't run as usual and the question of whether people would be willing to spend money at all on luxury goods, was doubtful. At the more budget end of the market, the lack of physical retail shops caused huge financial trouble for brands. Consequently, the e-commerce model became critical… 
1. ASOS
As the world went into lockdown, e-commerce became king. ASOS' thriving pre-existing e-commerce model was ready made for lockdown and the brand didn't suffer like many others who were more reliant on the high-street. 
ASOS' profit margins, despite the lockdown, were immense. The e-commerce firm reported profit before tax of £142.1m for the year to 31 August, up from £33.1m the year before. As well as this, they seemingly combated their lack of a physical experience when buying products, by rolling out an augmented reality (AR) system.  Named 'See my Fit', it uses the AR technology to provide multiple fitted images of clothes across different sizes. 
It seems ASOS will continue to thrive due to its already established e-commerce model. Furthermore, the first look at its AR potential is promising. It's important for brands in this current period to not become complacent and it looks like ASOS aren't falling into that trap. 
2. Off-White
There's no doubt, Off-White is the biggest fashion company on the planet right now. They have succeeded in a growing market for luxury goods among younger consumers, selling an anti-establishment take on luxury. However, questions loomed when lockdown struck as to whether selling at luxury prices, would still make the brand desirable for purchase. 
Those questions were unfounded as Off-Whites digital-native approach meant they didn't suffer. Off-White (which surpassed 10m Instagram followers this quarter) and founder Virgil Abloh (5.2m followers) have an impressive social media following. As well as this, the brand launched the Activate Movement programme with Evian, released the immensely popular Lunar New Year capsule collection and debuted Off-White x Air Jordan IV at Paris Fashion Week. 
The future for Off-White? 
Whether Off-White will bring its luxury streetwear to a more affordable and accessible audience remains to be seen. What is certain is the brand's continued popularity. 
3. GAP
The inclusion of Gap may raise some eyebrows but in the difficult year that is 2020, you have to admire any brand which attempts such a significant rebuild. A new chief marketing officer has plans to refocus Gap, creating a 'personal style brand with a sense of individualism'. To achieve this, Gap announced a surprising 10-year partnership with rapper Kanye West. The self-proclaimed entrepreneur will integrate his fashion line, Yeezy. The new clothing line to be named 'Yeezy Gap'. 
Another Gap campaign named 'Stand United', aimed to encourage civic engagement via voter registration. The campaign included a multitude of live talks with 'When We All Vote Ambassadors'. 
The future for Gap? 
For Gap, the only way is up! For the first time, in a long time, a sense of excitement surrounds the brand from fashionistas to casual onlookers alike.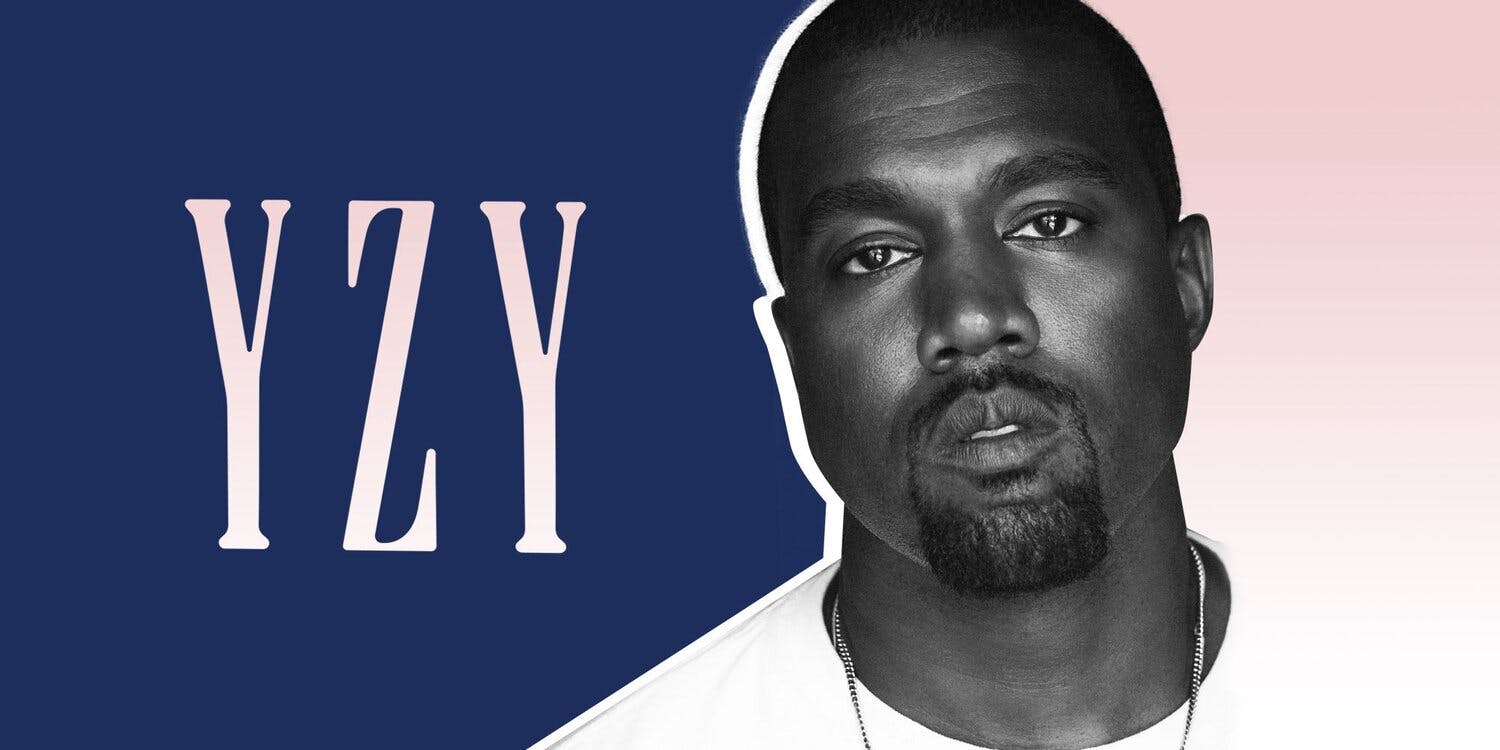 BETTING 
In the gambling world, the lack of sport seemed a serious issue for betting brands, however, they came out largely unscathed. 2020's biggest issue would still be: standing out from the packed crowd…
1. Paddy Power
Historically, Paddy Power have always had daring, quick witted and creative marketing campaigns. When the country went into lockdown, it would take all of Paddy Power's creative might to come up with their next classic campaign. Peter Crouch's socially distanced party was a highly entertaining response. Aside from the humour, Paddy Power also supported Hector Bellerin's One Tree Planted campaign. 
The future for Paddy Power?  
Well, it's almost impossible to guess Paddy Powers next unpredictable campaign. What we do know is it won't be as a football shirt sponsor. Paddy Power are still gaining great support for their fantastic 'sponsors off shirts campaign' with Huddersfield Town last year.  
2. Sky Bet
Sky Bet made a brave statement earlier this year telling their biggest sport, football, to "move over". The priority for the weekend? Horse racing and more specifically, Cheltenham festival. Sky Sports declared that horse racing was in fact the UK's national sport. Alongside this statement, their amusing advertisements included famous football pundits running for their lives from incoming horses.  The campaign was effective in creating conversation around the controversial statement, while combining it with humour. 
The future for Sky Bet? 
Sky Bet tend to use Jeff Stelling, and in the Cheltenham festivals case, other football pundits to promote their campaigns. Can they mix it up to stand out from the crowd in 2021? 
3. GambleAware 
GambleAware's influence in betting has been substantial in recent years. Their previous message 'When the fun stops, stop' set a new precedent for gambling adverts across the board to encourage safe betting. Unfortunately, it didn't quite connect with viewers, but their new BetRegret campaign is much closer to the mark. 
The new advertisement utilises humour to make a more serious point. The message seems to be of paramount importance as gambling increased during lockdown, despite no sports. 
The future for GambleAware? 
GambleAware will continue to raise awareness, encouraging people to bet, but bet safely.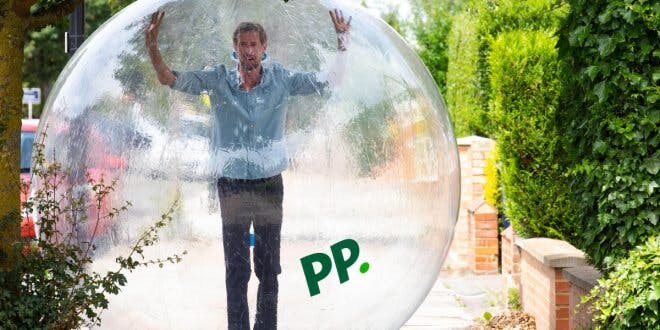 FOOD
For food brands it's always important to stand out from the crowd. Often, food can be a fickle business and lockdown meant the food business was sure to encounter difficulties. However, as they say, 'when the going gets tough, the tough gets going' and some food brands simply knocked it out the park in 2020. 
KFC
KFC have nailed it in 2020. Their year, so far, can be summarised by two genius campaigns. Firstly, their viral sensation KFConsole took the world by storm. They latched onto the hype created by the next generation consoles set to release in November and showed off their very own console to compete.
Next, they cleverly flipped their own saying 'It's Finger Licking Good' to coincide with more modern times, where finger licking may not be the best idea… Now it's the much more hygienic, the finger licking has been lost. It's Simply: 'It's Good'. Subtle but genius. 
After the year they've had, the sky's the limit for KFC. They are continuously growing to become one of, if not the biggest brands within gaming.


2. Just Eat 
It was clear Just Eat were in for a big marketing push at the beginning of 2020, as their marketing team received a 20% bump to the budget. There's no doubt, they delivered. How you ask? Well, they brought in the big dogs…Literally, Snoop Dogg was the star of this year's unbelievable advert and surely the best song to come out of an advert, ever? 
The food delivery service also capitalised on lockdown and while the people stayed inside, Just Eat came to the people. Impressively, Just Eat sales surged by 46% in Q3. 
As lockdown restrictions return to the UK, it seems Just Eat cannot be halted. Additionally, the brand has recently acquired Grubhub and are now partners with McDonald's. Positive times ahead. 
3. Burger King 
Burger King have had a multitude of successful campaigns across 2020. The year began with the Mouldy Whopper campaign, yes that's right…mouldy. Displayed in both photo and video formats, Burger King documented how much mould grew on one of their Whoppers over a 34-day period. The brand was taking shots at McDonalds after videos showed their burger not altering after 20 years due to preservatives. 
Later in the year, Burger King created the funny and relatable 'Christmas in July' campaign which successfully captured the mood of the people. They're not wrong, Christmas can't come soon enough. Also, Burger King announced plans to move to more sustainable burgers and very recently linked up with PlayStation 5 to promote the next gen consoles release in November. 
The future looks bright for Burger King and they have released designs for brand new, COVID-19 safe restaurants which emphasise drive-thru. Although in the UK, it may mean the closure of some restaurants as the brand looks to expands its drive-thru capabilities. 
Bring it on!
Wow, an incredible list of amazing brands, campaigns, brilliant showings of generosity and some seriously creative content. What does every brand on here prove? That in 2020, you can't rest on your laurels. Creativity is king! What can your brand do moving forward? If it's anything like the above, it'll be a hit.