Why no fans should be no problem when it comes to sports marketing.
There's no doubt, live sport has suffered as a consequence of the global pandemic. Initially, lockdown meant sport was off limits, but as the summer passed, sport trickled back into our lives. The big difference? No fans. Unfortunately, COVID-19 didn't disappear and cases have increased. As a result, the government's October target for the return of fans was not managed. Now, the country will have to wait for a return of fans to our sport's biggest arenas. 
Live sport has altered for everybody involved and whilst it's the fans who'll be missed, it's the brands and sponsors who may miss out. The lack of fans has presented many challenges for those brands and sponsors who associate with sport and many marketing strategies have had to quickly adjust. In the social media era, most of the world's sport marketing is managed online, therefore, you may be excused for asking: what's the issue? 
What's the damage for brands? 
Understandably, the majority of marketing budgets are now heavily influenced by social media. However, that's not to say traditional marketing doesn't have its pro's for brands and sponsors. Without fans, opportunities for valuable physical experiences have disappeared. Large sporting events are often immensely beneficial in enabling authentic relationships with consumers outside social media. The experiences that surround sporting events can create sentiment for a brand or sponsor. Unfortunately, those types of encounters with the fans are now absent and will be missed. 
There's little dispute that live sport loses a sense of spectacle without supporters. Despite broadcasters' best efforts, it's proved impossible to capture that same atmosphere pre COVID-19. For brands and sponsors marketing via sport, audience is essential and while organisations such as the Premier League or NFL may not struggle to maintain a viewership, what about those smaller sports? Without the spectacle fans bring, it's harder to create a similar sentiment around sports such as golf or singular events like the London Marathon. Ultimately, this means a smaller viewership and less exposure. Now more than ever, brands and sponsors must adjust. 
How do brands succeed in sports marketing post COVID-19?
For any brand or sponsor, riding the recent sporting wave of positivity is essential. Despite the lack of fans, the return of sport to our screens has brought an important sense of normality to our lives and vitally, a distraction from difficult times. Ultimately, sport makes people happy and for all brands and sponsors there's an opportunity to associate themselves with positive news that the return of sport has brought. Sport is associated with entertainment and unity. There's no doubt, this current period offers the possibility to forge constructive emotional connections for brands and sponsors. Not just for now, but for the future.  
During lockdown, many organisations realised this potential, but none were more effective than Nike's campaign. Nike's 'Play For The World' campaign resonated with the people, and transcended sport by utilising the current cultural moment through community. They were able to reinforce the brand image while elevating the stay at home message. 
Sky Sports have also been extremely effective in adjusting their marketing campaigns to fit the moment. During lockdown, they took advantage of a heightened sense of community and created adverts such as the #IAmSport campaign. This focused on fan orientated home videos, particularly highlighting creativity. As sport returned, they encapsulated the spirit and excitement via fan orientated videos mixed with professional sport moments. Brands and sponsors can't afford to carry out long awaited campaigns as they'll seem misplaced. Nike and Sky proved, that a focus on community and positivity was key for sport marketing. No fans have meant, people now connect through sport in a different fashion. Brands must utilise this truly cultural moment.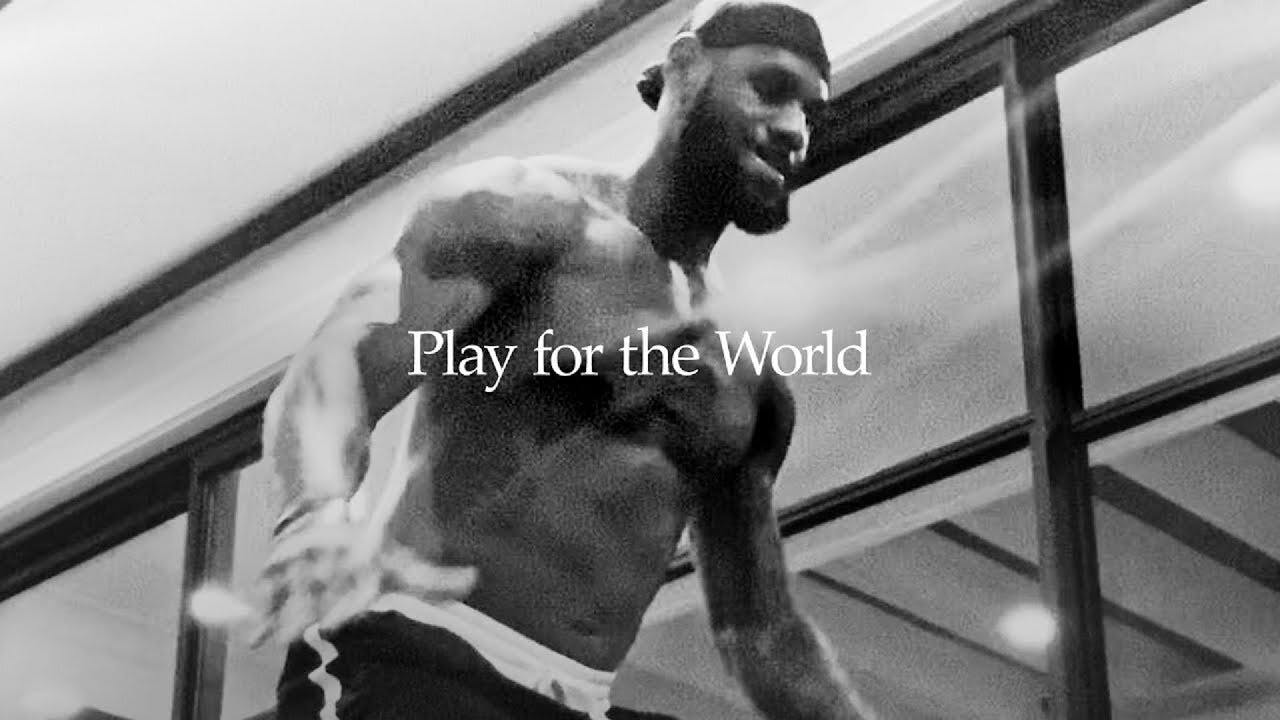 Social is the key 
The world has moved online and now, every fan is an online fan. Online fan engagement before and during live events are now particularly important for those brands and sponsors who would normally benefit from a match day. For brands who wouldn't normally drive socials, it is now a must. There's no doubt, authenticity is vital but now more than ever people are open to company interaction on social media. 
Podcasts, polls and competitions are several of a plethora of possibilities. Behind the scenes content is a fantastic way of giving fans access while they can't enter stadiums. Brands can no longer stick to their social media traditions. Instead, it's valuable to be open to platforms such as TikTok. They must embrace new platforms and market creatively. A fan sat on Twitter miles away from the stadium used to be considered not a proper fan, a glory supporter. Now, 100% of fans are out the stadium, it's imperative to use that alternative sense of community.  
Creativity is critical
Ultimately, it's those who are most creative who will benefit. Adjusting to a world with no fans requires brands and sponsors to get outside their comfort zone and think new. While much of sport has battled for a return to normality, many organisations have become creative and hosted unique events with the help of sponsors. Without a recognised schedule, sports such as golf, UFC and boxing have created innovative, unique events with success. 
It was Taylor Made and golf who were the first to return to action without fans. Not in a usual event, but a charity game. Stars such as Rory McIlroy and Dustin Johnson played for charity under safe conditions. Usually for TaylorMade, the golf itself is enough to promote their brand but they took advantage of a disrupted schedule and captured the positivity, that the return of sports delivered. All while still promoting their brand. 
Similarly, the UFC became creative when challenged with the prospect of international fighters going against one another. Fight Island was the answer, supported by sponsors boohooMan, the UFC organisation creatively drummed up more potential interest than usual due to the special circumstances and exciting prospect of fighting in an alluring location. Eddie Hearn teamed up with Matchroom and achieved something similar in boxing. Again, it was the unique aspect of a fight camp style arena and event, alongside the sentiment of returning sport, which attracted more viewers than normal. 
It seems, even the biggest stars have realised big corporations are not necessarily needed to host these kinds of events. UFC star, Conor McGregor, has recently announced he'll be fighting boxing legend Manny Pacquiao, in his own event. It seems, nothing is typical anymore and the door has opened to creative thought. A focus on unique events will drive higher viewership than perhaps the standard format with no fans. The Premier League may already be feeling the consequence of this, as there are claims that football is suffering from viewer burnout after initial excitement. When sports return to normality, brands must think: what can we do to stand out? Heineken's fan cam drums up interest at every F1 race as commentators and fans alike can't help but laugh and take interest in the big screen. It may be subtle, but its creative and that's what sponsors must be.