Kairos round up: Gaming and esports 06/09/2021 - 12/09/2021
We take a look at the biggest news stories in the gaming and esports industry. Covering recent announcements from partnerships, finance, mergers and acquisitions. 
Top stories: 
Apple and Epic Games war continues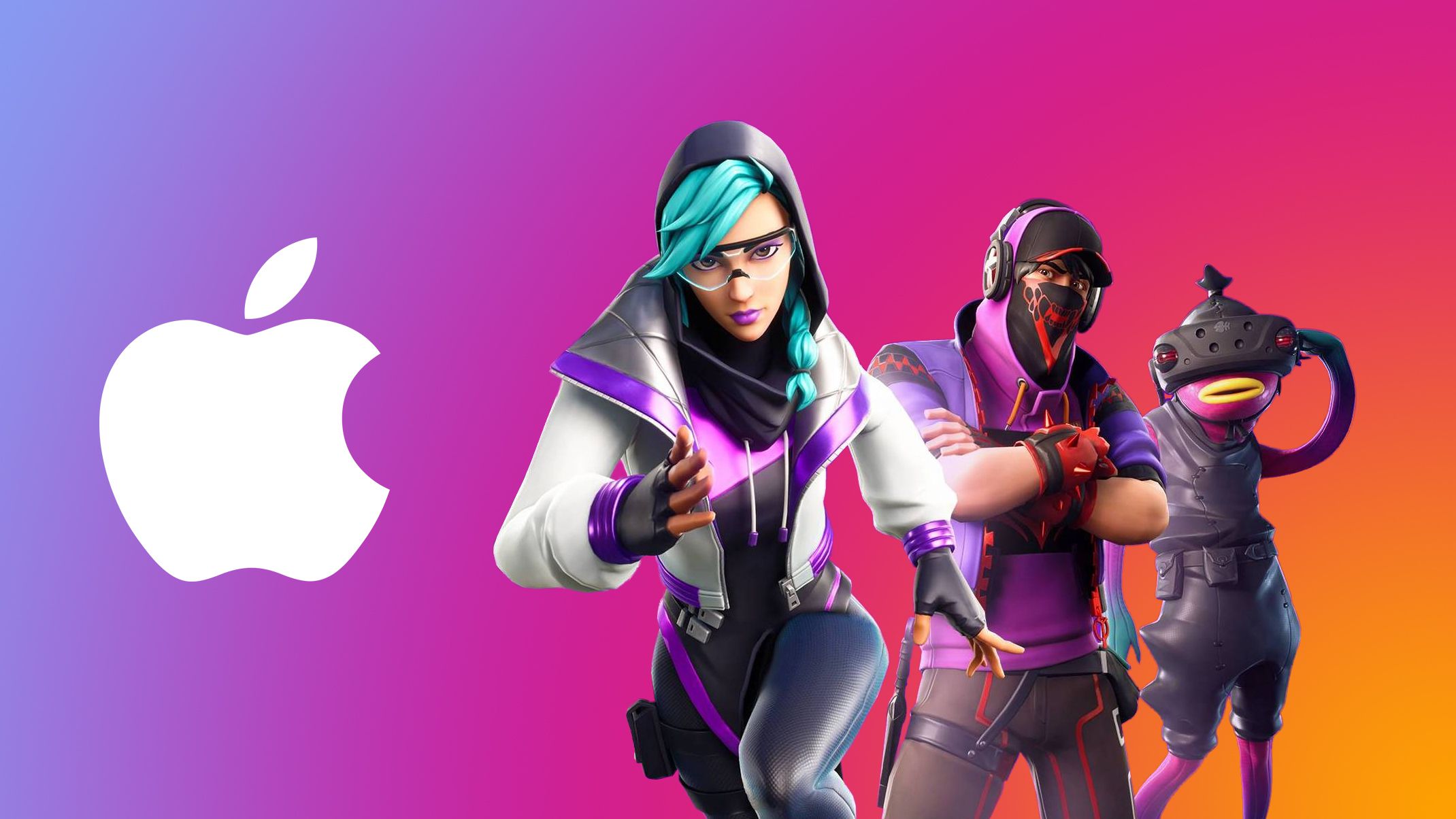 Apple and Epic Games' feud still continues, following the drawn out lawsuit between the two companies. Last week the South Korean government stated that both Apple and Google would be required to let third-party payment apps be allowed on their platforms in South Korea. This is something Apple has been disputing, which subsequently saw the removal of Epic Games title Fortnite from the Apple app store. This move means Epic Games effectively won their lawsuit in South Korea. 
However, this week the USA government reaffirmed the ruling that Apple could not stop app developers from directing users to third-party payment options, which ultimately ruled in favour of Epic Games in their lawsuit. However, the federal judge commented that  "Epic Games failed to prove that Apple is a monopoly" which led to Apple's refusal to let Epic Games reinstall Fornite on the South Korean app store. Apple stated "Epic games must apply to Apple's app store review guidelines to be reinstated onto the app store developers programme." 
Ultimately, it seems like both companies are at loggerheads with no sign of either side letting down. After the ruling, it is expected that the friction between the two companies will continue. However, I believe we'll see Fortnite back on the Apple app store before 2022. Only time will tell if I'm right... 
Twitch sue hate raiders targeting streamers
This comes following a difficult few weeks at Twitch. Earlier this month it was announced DrLupo and TimTheTatman would be leaving the platform for exclusive stream deals with YouTube Gaming. 
This follows the news on September 1st, where we saw streamers across Twitch announce they would be taking "A Day Off Twitch" to raise awareness for the hate raids that have been seen on the platform amongst the LGBTQ+ and ethic communities in recent weeks. 
Initial skeptics suggested that participants were not influential enough to make a significant dent in traffic changes on the platform. However, according to data compiled by Gamesight, a gaming analytics company, shows that Twitch did see a drop in viewership.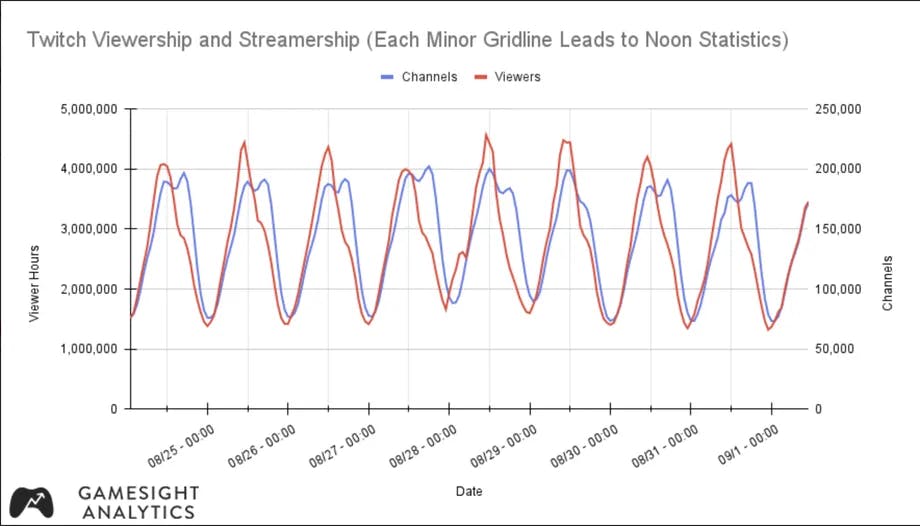 This has lead to Twitch sueing two hate raid streamers with the hopes the lawsuit against two "highly motivated" abusers who Twitch say have persistently targeted marginalized streamers with "racist, sexist, and homophic language and content". 
They have made positive efforts to stop these actions on the platform, with the banning of thousands of accounts this month as well as introducing new chat filters, channel level banning and envsation detection tools. This news will serve as a warning to everyone who breaches Twitch's terms of service. Time will tell if these new measures will work or if there is a sustainable and scalable solution to address hate raids and stamp them out on the platform in the future. 
FaZe Clan x DC Comics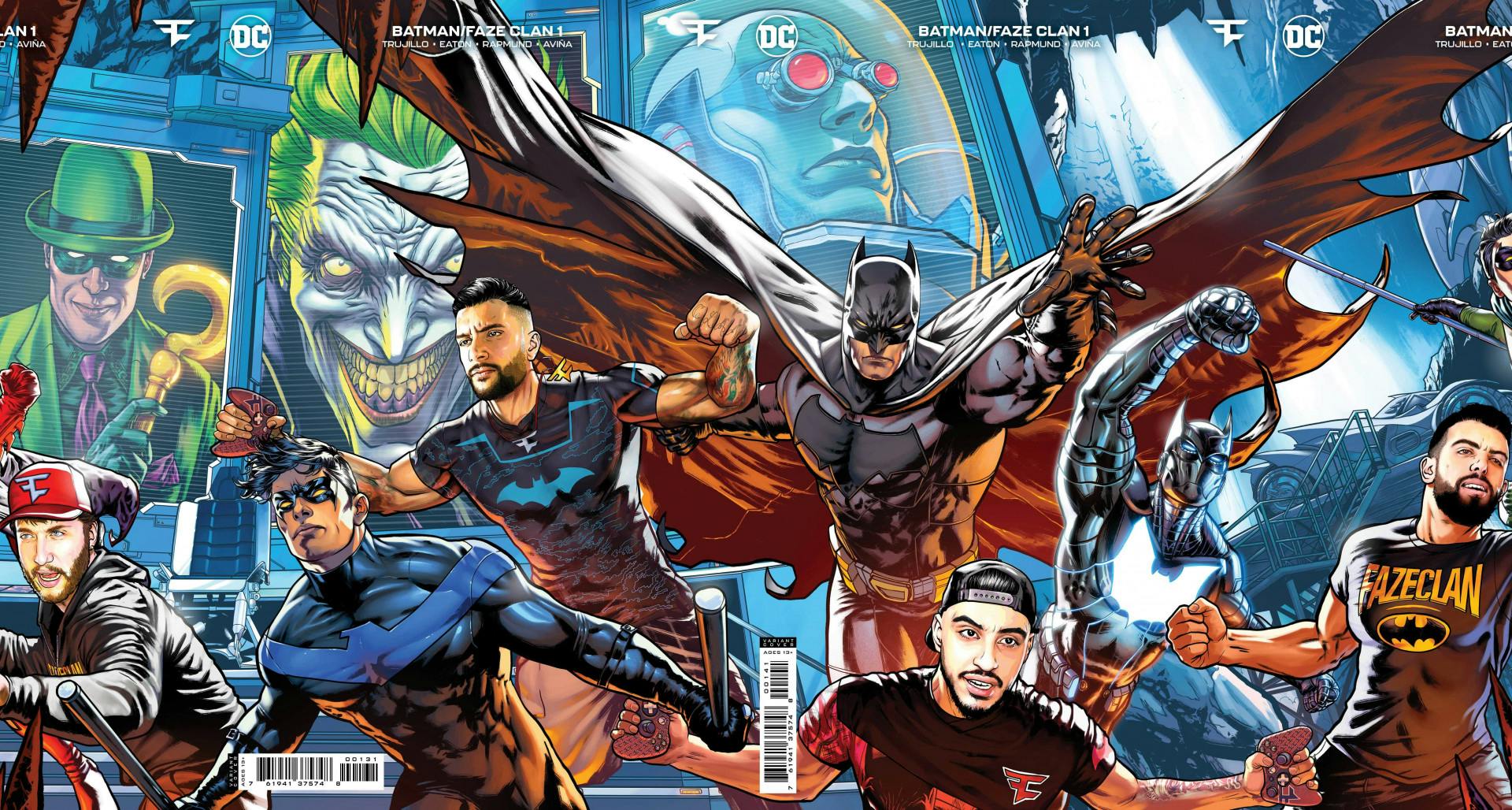 FaZe Clan announced they have partnered with DC Comics in celebration of popular DC universe superhero Batman, for Batman Month. FaZe Clan members Banks, Temperrr, Apex and Rain will enter the DC universe in an original comic book series that will be released with five unique collectible covers featuring the members of FaZe Clan. 
What is interesting about this partnership is it is the first time we have seen an esports organisation partner with a comic book publisher, with huge scope for this partnership to expand further. The synergy between the gaming and superhero community provides a unique opportunity as a value exchange and I'm excited to see where this leads in the future. 
As part of the announcement it was also confirmed that FaZe Clan would be releasing limited edition pieces of merchandise to celebrate the collaboration between the two brands on September 24th. This showcases that while the esports organisation heritage will always remain in gaming, it is continuing to diversify its brand and revenue streams. It's becoming an all encompassing entertaining brand, showcasing once again why FaZe Clan are pioneering the space and remaining relevant as they add to the long list of unique partnerships this year alongside OpTic Gaming, McDonalds, HyperX and more. 
Partnerships Round-up 
London-based esports organisation Fnatic has announced a partnership with audio peripherals brand Shure Incorporated for its Fnatic Network of streamers. As part of the deal, 24 members of the Fnatic network talent will showcase and stream using the Shure's MV7 podcast kit. 
Epic Games x Marvel Entertainment
With the release of Marvel's Shang-Chi and the Legend of the Ten Rings series, Epic Games has once again partnered with Marvel Entertainment to introduce the character from the film as the latest playable skin in the popular title Fortnite. 
Riot Games has announced a partnership with Russian EDM artist and producer Anton 'Zedd' Zaslavski for their title Valorant. In an interesting move it is the first audio-driven skin line that is inspired by the intersections of sound and colour spectrum, with Riot Games releasing the Spectrum skin. This is a high-energy, futuristic skin line inspired by the electronic audio visualization. 
Finance, Mergers & Acquisitions
Sony has expanded its portfolio with the announcement it has acquired the Liverpool-based game development studio, Firesprite. The firm is announced as the 14th studio, as part of the PlayStation Studio, and it is the developers behind the titles The Playroom and The Persistent. 
Jam City has announced it has acquired Ludia in its biggest deal to date, acquiring the dino-game developer for $165 million. Plans have been stated to expand the mobile-focused game publisher into new genres, as Jam City prepares for further expansion in the booming game industry.