Don't change the game. Reinvent the console.
KFConsole
The sweet smell of success.
On KFC's owned social channels, the KFConsole delivered:

35.1 million +
Organic Impressions

Overall 26.9%
Engagement Rate

Across other social & digital platforms it achieved:

238 million
Potential Impressions Across Twitter

8.5 million
Google searches for 'KFConsole or KFC Console' globally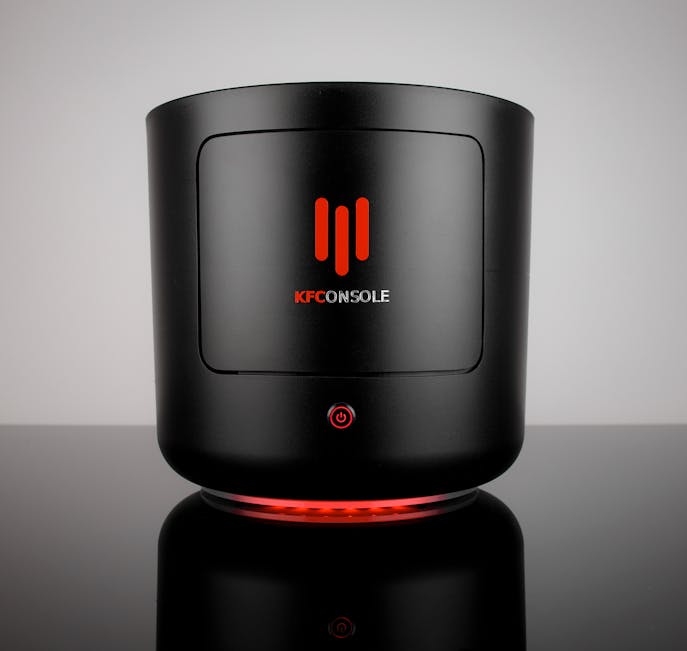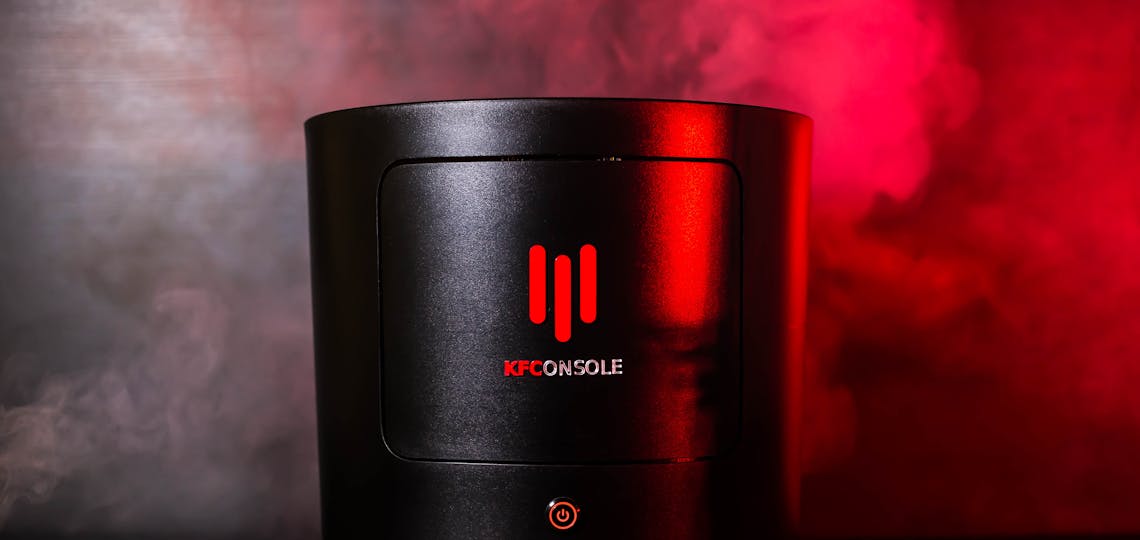 It's all in the design, Colonel.
Set against the backdrop of Covid-19 and the ongoing console wars, KFConsole punctuated the media landscape with its timeliness, production quality and sheer originality. 
Utilising the media channels most frequently used by gamers - Twitter, Instagram and YouTube - KFC shook up the fast food landscape and quite literally thought outside of the box.
From the reveal of the KFConsole in June, to the launch in December, KFC managed to do what most deemed impossible: it entered and won the console wars.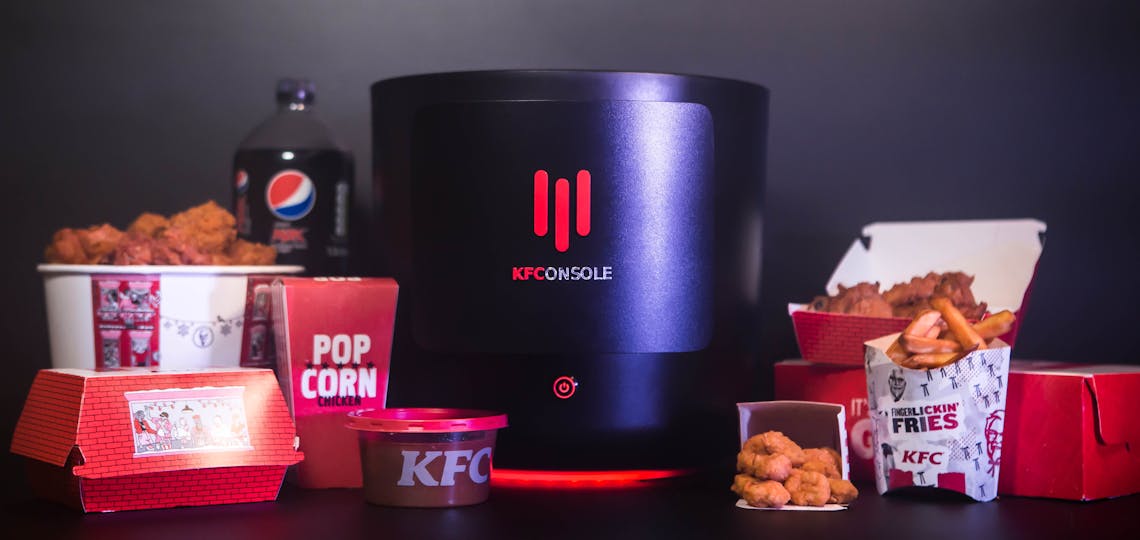 Don't just engage with the console wars. Win them.
The creative concept was the KFConsole - a new, next-gen gaming console from the fried chicken brand, which didn't just allow for gameplay, but also for chicken to be cooked within it.
Mirroring the tactics we knew would be deployed by Xbox and Playstation (to support their own next-gen consoles), the timing of the KFConsole launch was as important as the hardware itself.
 Starting with a reveal (a slick, CGI asset) in June, gamers were teased with details throughout autumn ahead of the grand reveal in December, which coincided with Sony and Microsoft's own launches.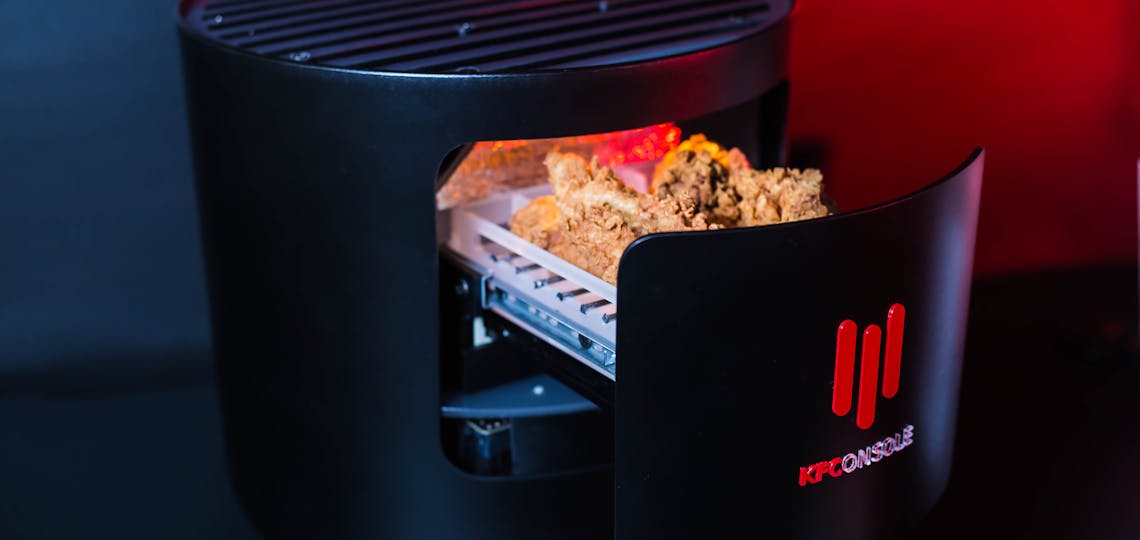 Finger Lickin' Good.
Between the reveal in June and launch in December, KFC Gaming capitalised on the debate amongst gamers around whether the KFConsole was real or not with a series of cryptic social posts. True to next-gen console form, Kairos even factored in 'delays' to the launch schedule to tantalise gamers even more.
For the launch in December, once again KFC tailgated behind Microsoft and Sony with its announcement film. Whilst the initial brief was to focus on a UK audience, the expectations on the campaign quickly expanded beyond this to engage gamers globally.
The KFConsole was reported in over 2,500 media articles globally, including coverage in publications such as BBC News, FOX News, USA Today, Daily Mail, IGN, Daily Express, TechRadar, Metro and The Independent. Coverage equated to a media value of £14.8m with a total reach of 3.1 bn.